Are you interested in joining #TeamDolphinProject as a volunteer activist? Consider what your area of expertise is, and how can can you use it to help dolphins. We rely on local volunteers to help raise awareness in their communities. While there is no set formula or instruction manual to becoming an activist, below are several opportunities and ideas for getting involved.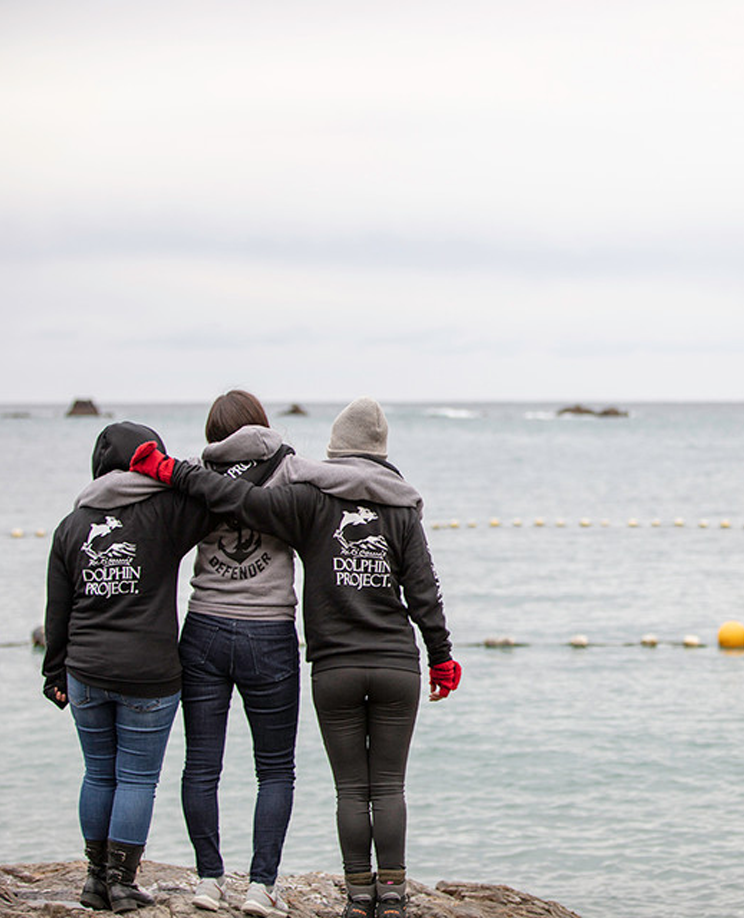 Volunteer for Dolphins
Join the team as an intern: Dolphin Project is currently seeking a social media intern to help with one of our campaigns. College students majoring in communications, or those with knowledge of cetacean captivity and ocean conservation issues are strongly preferred. To apply for this volunteer position, please send us an email at [email protected] with a resume and/or cover letter, along with a few samples of your work (graphics, social media posts on pages you've previously managed, etc.).
Do you speak another language? Use your translation skills to help dolphins! We are currently seeking volunteers to translate English text to the following languages: Chinese and Japanese. If interested, please send our team an email with your language and proficiency level to [email protected].
Be a Captivity Monitor: If you live near a captive cetacean facility, or are traveling to a place where one exists, we need eyes and ears in the field. We are NOT asking anyone to buy a ticket to a captive facility or visit one solely to obtain photos. That is a personal decision. There are locations where you may be able to observe from outside a facility. However, if you do obtain any video or photographic images you wish to share, please submit them to our team.
Travel to Taiji as a Dolphin Project Cove Monitor: This requires advance coordination with our staff, but can be a critical way of helping. Cove Monitor volunteers must be 18 or older, unless accompanied by an adult. Our efforts in Japan are strictly legal and non-confrontational. You are responsible for your own travel, meals, and lodging costs (there are options to fundraise for these costs). Learn more and apply.
Be a Community Advocate
Activism 101: Education and information are key elements to Dolphin Project's mission. Through awareness, we can create change. Please familiarize yourself with our Resources section and use whatever you need to spread the word!
Organize a Film Night and show "The Cove" to friends, family, or your community. You can do this in your own home, or in a public space such as a community center, public library, or school classroom.
Form a Cove Club at your school or in your community to raise issue awareness and/or to raise funds for Dolphin Project.
Utilize our Study Guides in the Classroom! If you are a parent or educator, feel free to utilize our study guides, activity sheets and other materials.
Plan a Creative Fundraiser! Organize a charity run, craft sale, or other creative way to collect funds while raising awareness.
Are you a small business or office with room to display educational materials? Complete our Request Form to receive our brochures (U.S. businesses only, please!) – NOTE: Brochure requests are temporarily unavailable as of May 2023
Let your voice be heard for dolphins! Follow Dolphin Project on social media and spread awareness by sharing our posts with your friends and followers: Facebook | Instagram | Twitter | Tik Tok | YouTube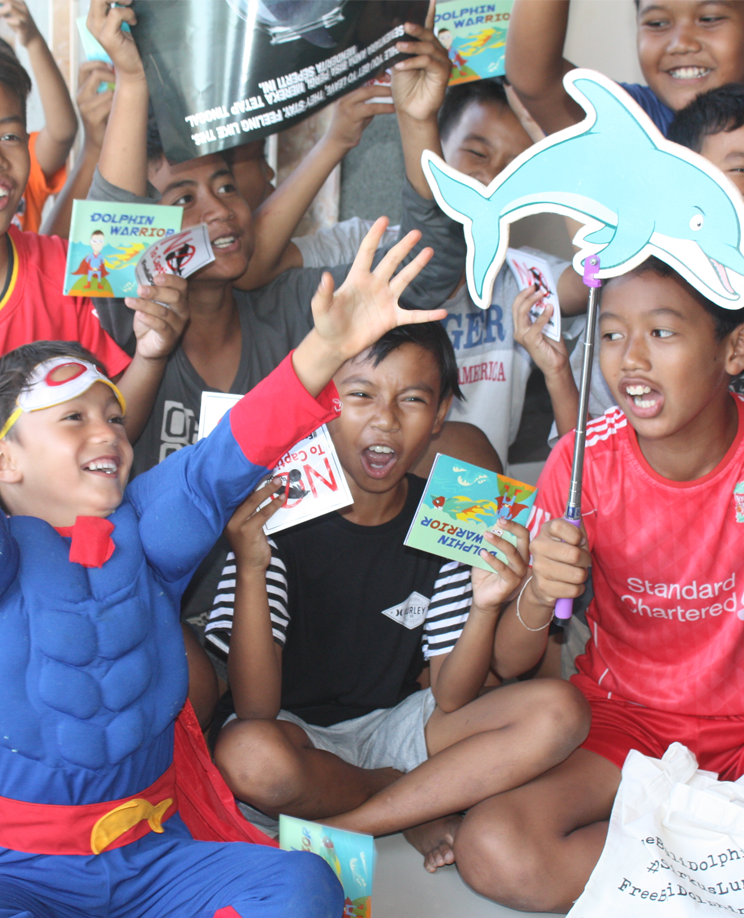 More Ways to Get Involved