The dolphin drive hunts that take place each year in Taiji, Japan, have garnered international attention as the world has learned about the mass slaughter of dolphins and the ruthless captive selection process. These brutal hunts are documented by our team of Cove Monitors each season, and shared with the international public so that attention may be drawn to this outdated and unnecessarily cruel practice. Please help today using the following steps to take action.
1. Sign Petitions
Sign our petitions to help end Taiji's brutal dolphin hunts. Share and encourage friends and family to sign as well!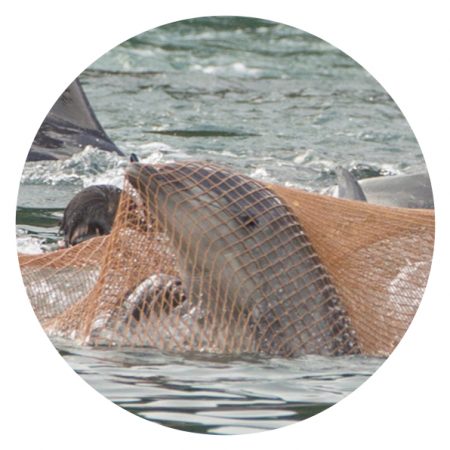 2. Support
Your support is critical to our mission. If your employer has a matching gifts program, your donation could be doubled or even tripled!
Were you inspired by Ric O'Barry in "The Cove"? Learn more about becoming a volunteer Dolphin Project Cove Monitor.
All proceeds from the Dolphin Project shop support our international campaigns, and it's a great way to start a conversation.
In recent years, there is growing advocacy and action by Japanese citizens who hope to protect dolphins from Taiji's drive hunts. Learn more about how you can support them!
3. Spread Awareness
STAY INFORMED AND UP TO DATE
Follow Dolphin Project on social media for updates on our campaigns and calls to action, and spread awareness by sharing posts with your friends and followers!
Facebook | Instagram | Twitter | Tik Tok | Youtube
HELP SPREAD AWARENESS IN JAPAN
Have friends or family in Japan? Share our Japanese Website with them!
EXPLORE VOLUNTEER OPPORTUNITIES
Think of your skills and areas of expertise, and how you can use them to help dolphins. Visit our Volunteer Page for some ideas, and check out Activism Guides to take further action in your community!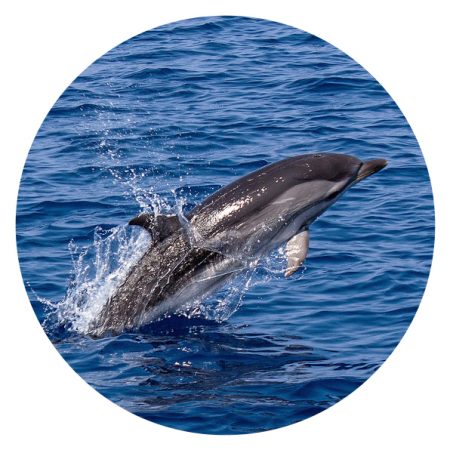 4. Contact The Authorities
Help us get the word out! Please contact these authorities and urge them to use their power to put an end to Taiji's brutal dolphin hunts, and to end the international trade of Taiji's captive dolphins once and for all.
5. Contact Aquariums That Have Left JAZA
After years of international pressure, the World Association of Zoos and Aquariums (WAZA) suspended the Japanese Association of Zoos and Aquariums (JAZA) as a member of its organization in 2015, in relation to Taiji's drive hunts. Only after JAZA banned its members (zoos and aquariums within Japan) from acquiring Taiji-caught dolphins, they were allowed to rejoin WAZA. As Japan has one of the highest number of dolphinariums, this was a big step forward for dolphins! However not all facilities with captive dolphins are JAZA members, and a handful of aquariums in Japan have given up their JAZA membership since the ban. Please use the list below to urge these facilities NOT to purchase or trade captive dolphins that were captured in Taiji.
Taiji Whale Museum
Telephone: +81-0735-59-2400
Dolphin Base
Telephone: +81-0735-59-3514
Fax: +81-0735-59-2810
Dolphin Resort
Telephone: +81–0735-59-3952
World Ranch Osaka
Telephone: +81-0721-93-6655
Renaissance Okinawa Resort/OMRC
Telephone: +81-98-965-0707
Shimonoseki Marine Science Museum/Kaiyokan
Telephone: +81-083-228-1100
Enoshima Aquarium
Telephone: +81-466-29-9960 
Awashima Marine Park
Telephone: +81-055-941-3126
Email: info@marinepark.jp
Tsukumi Iruka Shima
Telephone: +81-0972-85-3020
Shikoku Aquarium
Telephone: +81-0877-49-4590
Email: info@shikoku-aquarium.jp
Umikirara (Kujukushima Aquarium)
New Yashima Aquarium (Shin Yashima Aquarium)
Email: info-w@new-yashima-aq.com
LEARN MORE ABOUT THE HUNTS