Make a Gift of Regular Support
Help ensure that our rescued dolphins will live the rest of their lives in safety and dignity by becoming a recurring donor today!
The Umah Lumba Rehabilitation, Release and Retirement Center is the first of its kind in the world to care for formerly captive dolphins. Johnny, who calls our facility home was confiscated from the Melka Hotel in Bali, Indonesia. Through our partnership with the Indonesian government, the dolphin was placed in our care. After evaluation, we learned that Johnny has permanent health issues that prevent him from successfully returning to the wild, where he was originally captured. Sometime in his past his teeth were removed, and Johnny has lost his eyesight. Johnny is now healing under our round-the-clock care and will never be forced to perform for survival, or confined in neglect.
Rocky and Rambo, also confiscated from the Melka Hotel are presently rehabilitating and recovering at our facility. These two dolphins will be closely evaluated for possible eventual readaptation into their home range.
Please consider becoming a monthly supporter to ensure that Johnny, Rocky and Rambo continue to receive the best care possible, and enjoy their lives free from captive exploitation.
MEET OUR RESCUED DOLPHINS
Johnny is our blind dolphin rescued from the Melka Hotel, who was missing all of his teeth and severely underweight. As a result of his health, he won't be able to return to the wild. We are committed to giving Johnny the best life possible in our sea facility; Johnny seeks out human contact and has flourished in his new home. You can sponsor Johnny today to help provide for his care!
Click Here to Sponsor via PayPal, or Make a Gift Sponsorship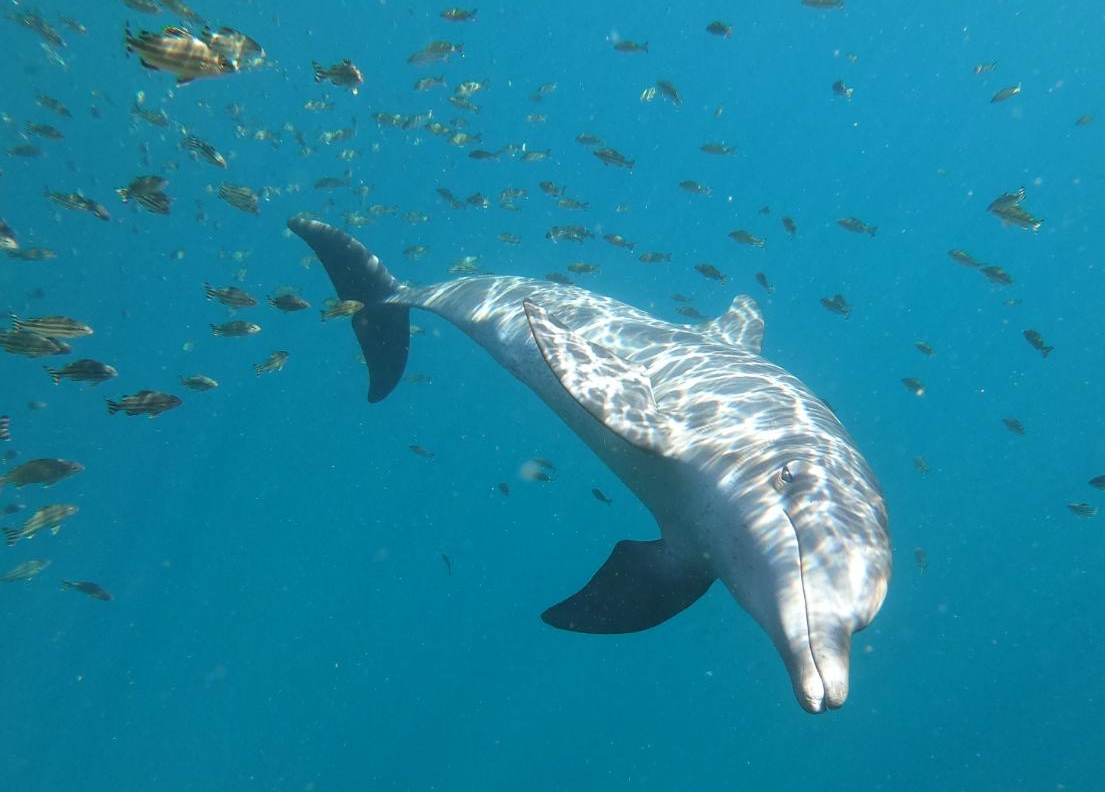 Rocky is one of our Melka rescues who has a chance for rehabilitation and return to the wild, where he was originally captured. After years of performing for survival, we are excited to welcome Rocky to the facility, where he can continue to recover and be considered for readaptation. Our team is committed to giving Rocky the best care in hopes of release, so become a sponsor today!
Click Here to Sponsor via PayPal, or Make a Gift Sponsorship
Rambo was confiscated from the Melka Hotel, and has now arrived at the facility, where he will undergo additional observation to determine whether he can eventually be returned to the wild. In the meantime, we will continue to monitor his health for improvement and ensure he gets the care he needs. Sponsor Rambo today to help his recovery!
Click Here to Sponsor via PayPal, or Make a Gift Sponsorship

Our dolphins require approximately 8 kilos of fish per day! They were malnourished when they first arrived, so we are monitoring their weight closely.
Our dolphins will always need specialized care and routine veterinary visits and bloodwork to ensure they are able to heal and thrive.
Our care team is onsite 24/7 to ensure that the dolphins remain safe and have all their needs met. We're proud of our hardworking crew who have worked so hard to make the facility a reality.
We are continuing to add improvements to our facility to benefit our dolphins, and to prepare for the possibility of new arrivals.