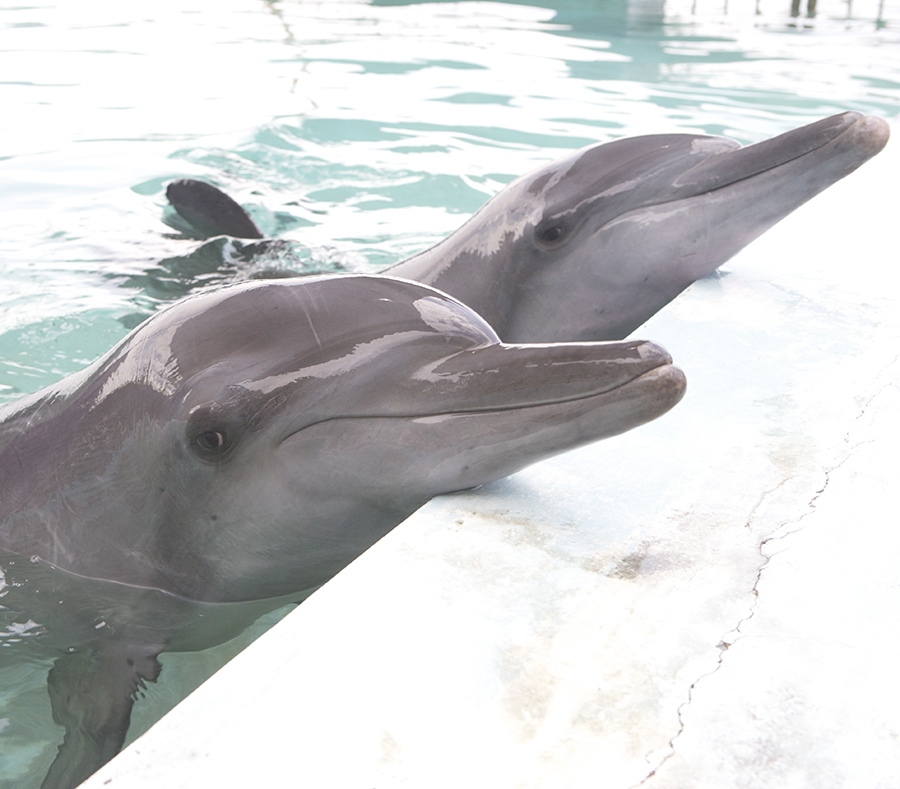 Captured from the Wild
Dolphins are illegally being caught from the Java Sea and exploited for profit at captive dolphin attractions throughout Indonesia, especially in Bali.
In order to avoid existing laws prohibiting the deliberate capture of dolphins, fishermen catch the mammals at night, claiming the dolphins were rescued from entanglement in fishing nets. In reality, the mammals are illegally taken, but thanks to fishermen and those who stand to make huge profits from captive dolphin attractions, a loophole in the Law on Biodiversity, Number 5 – "Existing Laws and Regulations" is successfully being exploited. Once captured, the mammals are taken to Wersut Seguni Indonesia (WSI) – a holding centre for dolphins in Central Java, then sold to other facilities.
Dolphin Project's Free Bali Dolphins campaign in Indonesia is targeted at combatting the numerous operations involving illegally-caught dolphins. From monitoring the enforcement of laws prohibiting the deliberate capture of dolphins to assisting with development of sustainable fishing practices, we remain dedicated to preventing the continued capture of wild dolphins for entertainment and exploitation.
Public Awareness Initiatives
Dolphin Project is engaged in additional community awareness initiatives through educational puppet shows, billboard campaigns, as well as continued negotiations with regional and national government officials to strengthen regulations.
Mural Campaign
Nothing says #DontBuyATicket better than these colorful and creative murals, which are popping up on buildings all across Bali, Indonesia. In collaboration with local and visiting street artists, Dolphin Project is spreading awareness about dolphin captivity through a grassroots campaign that supports community arts. These commissioned images provide a strong reminder to tourists and locals alike that dolphins belong in the sea, not in circuses, tanks or petting pools.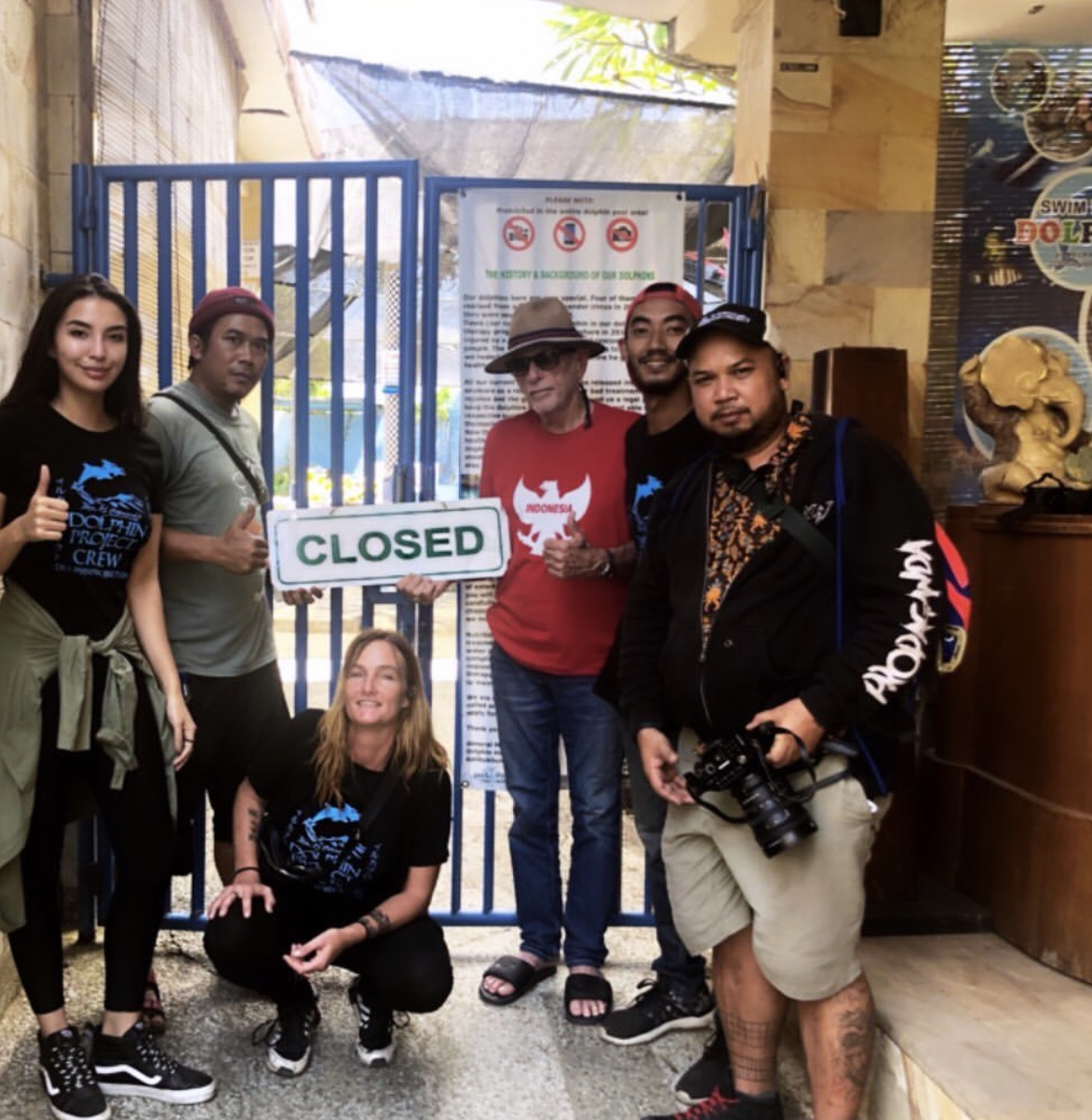 In 2017, after many protests against traveling dolphin circuses, the Mayor of Balikpapan signed a commitment to ban any animal shows in the city, and to end animal exploitation.
In 2018, Wake Bali Dolphin, the tourist attraction in Keramas Beach in Bali known for its dolphin-swim programs, withdrew its permits after protesters successfully brought awareness to the poor conditions in which dolphins suffered. Currently, the resort features a "swim with mermaids" program.
On February 5, 2020, after a decade of relentless campaigning against Indonesia's traveling dolphin circus, the world's cruelest dolphin show was shut down when the Ministry of Environment and Forestry in Indonesia decided not to renew its permits. While the traveling dolphin circus is no longer allowed to operate, Wersut Seguni Indonesia, the company responsible for the trade in wild dolphins, is still able to continue with dolphin performances at their permanent facility in Central Java. It is our understanding that between 20-30 dolphins are being held in captivity. Dolphin Project will continue to monitor this situation to ensure that no dolphins are carted from town to town again. We will remain vigilant and ensure the law is being upheld. Dolphin Project will also continue to campaign to readapt Indonesia's remaining captive dolphins and release those that are suitable candidates.
In February 2021, Dolphin Lodge, a swim-with-dolphins attraction in Sanur, Bali was shut down. Here, the mammals were surrounded by continuous boat traffic, exposed to noise pollution and sewage entering their waters.
In September 2019, BKSDA Bali Forestry Department in Bali, Indonesia and the Ministry of Forestry initiated the idea for a first ever permanent dolphin rehabilitation, release and retirement facility for formerly performing dolphins. Working with local partners Jakarta Animal Aid Network to supply the manpower and Dolphin Project to provide the financial support and supervision, the team built the Umah Lumba Rehabilitation, Release and Retirement Center in Banyuwedang Bay, West Bali – the first and only permanent dolphin rehabilitation, release and retirement facility for formerly performing dolphins. Dolphins confiscated from the now-shuttered Melka Hotel from the same region, are underwent rehabilitation here and have now returned to open waters.