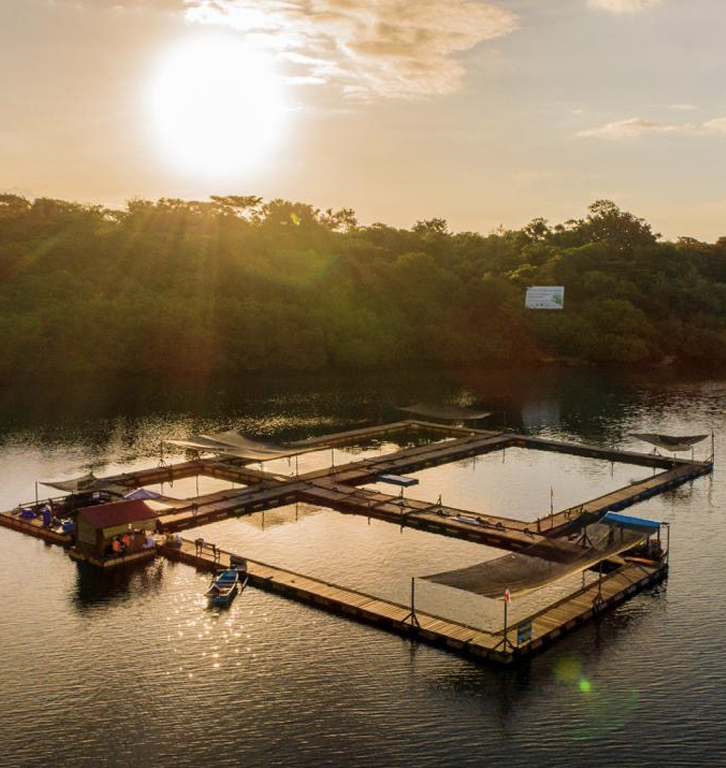 Rehabilitation, Release & Retirement
The question of rehabilitation often arises in the context of ending dolphin and whale captivity. Dolphin Project is actively engaged establishing facilities for the rehabilitation, release and/or retirement of ex-performing dolphins.
Two such facilities have been actualized in Indonesia. The Umah Lumba Center is designed for the rehabilitation of dolphins confiscated from captive facilities, and to offer a potential permanent home for non-releasable dolphins. And, Camp Lumba Lumba is designed for the readaptation and release of formerly performing dolphins that are native to Indonesia.
Aiding & Empowering Local Communities
Our Dolphin Project Team in Indonesia is engaged in community outreach not only to help dolphins, but also to help local people and animals. Our efforts range from:
Operating a free school (the Umah Lumba Education Center)
Assisting with local wildlife rescue
Tree planting
Operating a No-Cost Veterinary Clinic
Marine mammal stranding response, and more!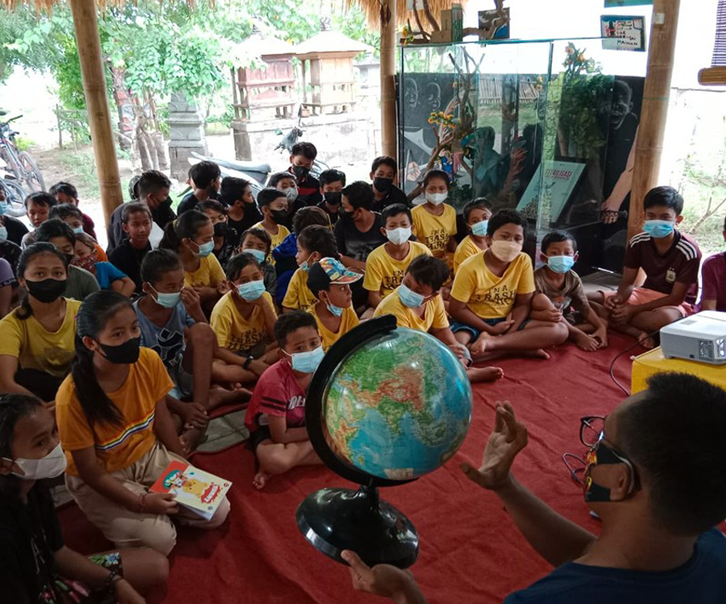 Free Bali Dolphins
Bali remains one of the most sought-after tourist destinations in the world, with unrivaled natural beauty and culture. Captive dolphins cannot and should not be tourist attractions when there is so much else to offer. With the Free Bali Dolphins campaign, Dolphin Project hopes to end captive dolphin entertainment by informing both visitors and residents through creative public outreach, including:
Mural art campaign
Educational puppet shows
Billboard campaigns
And continued negotiations with regional and national government officials to strengthen dolphin protection
Dolphin Hunting
The village of Lamalera on the island of Lembata in Flores has long been known as a site of traditional whale hunting, though in recent years it has gained notoriety for its practices. The village has long resisted outside interference, even from governmental officials.
However, visits by our field team have generated new dialogue, as conservation education and ecotourism initiatives are being proposed in order to assist the village with a sustainable economic alternatives to dolphin and whale hunting. Dolphin Project remains committed to supporting positive change in Lamalera through education and awareness.
Dolphin Circus Closure
After a decade of relentless campaigning, the world's cruelest dolphin show was shut down. In February 2019, the Ministry of Environment and Forestry in Indonesia chose not to renew the permits of the traveling dolphin circus.