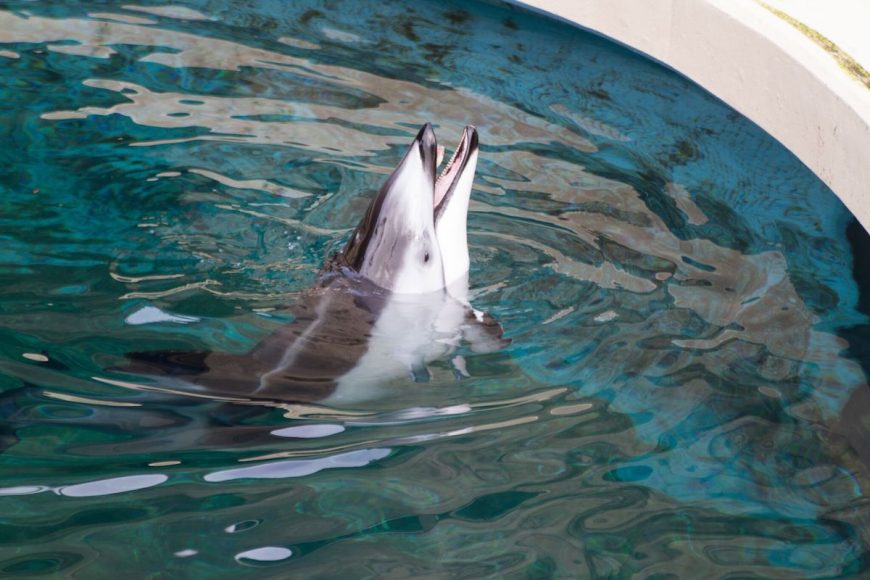 18
Jan
Canada is one marine park away from being free of captive dolphins and other whales. And it's because of thousands of voices like yours, who spoke up on behalf of those that can't.
Today, the Vancouver Aquarium announced it will no longer keep dolphins and other whales in captivity. According to John Nightingale, CEO of the facility, heated public debates contributed to their decision. This leaves Marineland, Canada as the last facility in the country to keep captive cetaceans.
In May, 2017, the Vancouver Park Board voted in favor of banning any new cetaceans from being kept in captivity at the aquarium. The three cetaceans that were at the facility at the time – a Pacific white-sided dolphin (Helen), a false killer whale (Chester) and a harbor porpoise (Daisy) – were allowed to stay, but were no longer part of the shows.
Since then, both Chester and Daisy have perished, for a total of five cetaceans dying at the aquarium in the last 17 months. Helen, bought from Enoshima Aquarium in Japan – a facility known for sourcing its captive entertainment from the notorious drive hunts in Taiji – is the last cetacean remaining. Her fate is yet to be decided.
For well over two decades, Ric O'Barry has vigorously supported efforts in British Columbia and Ontario to bring awareness to the plight of captive marine mammals. Collectively, more than ever, we need to keep the pressure on to make Canada free of captive dolphins and other whales.
With files from CBC News Canada.
Featured image: Ivana Grubisic / Dolphin Project