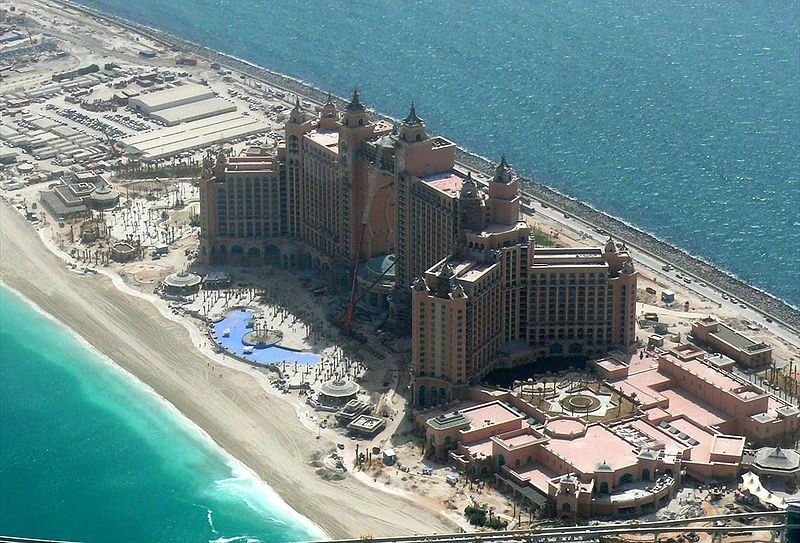 01
Oct
Dolphin Project can confirm that the first Atlantis U.S.-based resort will be developed in West Oahu, Hawaii, and will include an extensive captive dolphin exhibit.
Hawaii developer Jeff Stone's The Resort Group, the master developer of the 642-acre master-planned resort community, said a subsidiary of China Oceanwide Holdings closed on the $280 million purchase of 26 acres of land at Ko Olina's "Honu Lagoon 2." The Hong Kong-based company, which is headed by one of China's richest individuals, is spending about $580 million total on Hawaii properties." ~ Source: American City Business Journals, Pacific Business News, 9/19/16
In 2008, Atlantis The Palm in Dubai unveiled "Dolphin Bay," a captive swim-with-dolphins facility. It was branded as "one of the most sophisticated dolphin habitats in the world"* yet failed to reveal the source of their entertainment. In 2007, 28 Indo-Pacific bottlenose dolphins were wild sourced from the Solomon Islands and shipped to the luxury facility – a deal whereby government tax was estimated at over $100,000 USD. The Solomon Islands overturned their 2003 ban on the trade of live dolphins to allow this export.
*Source: Atlantis The Palm in Dubai
Captive cetacean displays banned in Maui
In contrast, in 2002, on the neighboring island of Maui, the City Council enacted Ordinance No. 3109 to ban the exhibition of captive cetaceans. The move was in response to a plan for a dolphin park in a shopping center on the island, referring to the importance of wild dolphins and whales in their waters.
With an abundance of natural beauty – including 18 different species of toothed whales, and six species of baleen whales that live in the waters around the state – along with a growing, worldwide condemnation of keeping dolphins in captivity, we call upon the state of Hawaii to follow Maui. We ask that all exhibitions of captive cetaceans be banned. In addition, we ask that existing facilities be "ramped down" to disallow all captive breeding and retire their dolphins to seaside sanctuaries.
Related:
Say No to Oahu's Proposed Swim-With-Dolphins Encounter
Cultural Evolution is Happening in the Solomon Islands
Featured image: Atlantis The Palm, Dubai, CC license 3.0, Imre Solt
HOW YOU CAN HELP
Sign the petition requesting the State of Hawaii ban cetacean captivity
Take the Pledge to NOT Buy a Ticket to a Dolphin Show
Read, learn and share: Orcas and other Dolphins Do Not Belong in Captivity