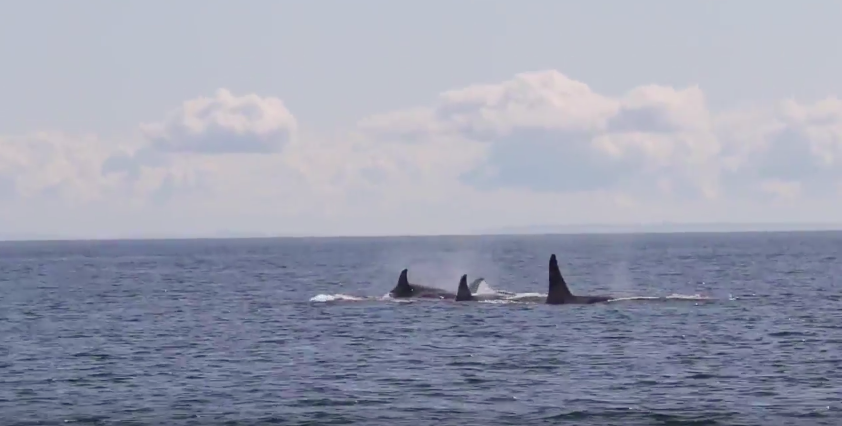 06
Apr
What should have been a beautiful day on the Caribbean Sea turned into a nightmare.
On April 3, 2017, tourists aboard a Thomson cruise ship, while whale watching off the coast of St. Vincent and the Grenadines spotted a small pod of orcas. And while people scrambled for their cameras, fishermen in speed boats reached for harpoons, killing two of the large dolphins in front of the horrified guests.
Dolphin Project reached out to Thomson Cruises which confirmed the incident:
We're very sorry to confirm that some of our customers on a whale and dolphin watching excursion in St Vincent and the Grenadines witnessed a sad incident where two orcas were targeted by a local fishing boat.

While this distressing event was beyond our control, our excursion agents in the Grenadines are fully co-operating with the on-going investigation currently taking place with the Head of the National Trust and the Minister of the Environment.

This was our last planned stop at St Vincent and the Grenadines this season, and as a result of what happened and as we take an active approach to animal welfare we are reviewing our excursions with the relevant authorities." ~ Thomson Cruises, 4/6/17
While incomprehensible that orcas would be targeted for slaughter, whaling is still a legal operation in St. Vincent, with an annual quota of four whales during the four-month season from February to May. However, an international ban enacted in 2015, which the country agreed to sign, states that killing bottlenose dolphins and orcas are prohibited. As such, Prime Minister Dr. Ralph Gonsalves says legislation will be passed outlawing the killing of orcas.
What will happen is that legislation will be brought to stop that killing. It will be made an offence in the same way we have done with turtles," [Effective January 1, 2017, the government banned the killing of turtles, harvesting their eggs or disturbing their nests]. ~ Source: The Daily Observer/Antigua, 4/5/17
Dolphin Project has long advocated the replacement of whale hunting with whale watching. In the Solomon Islands, we're using grassroots community development to transition island life away from hunting dolphin for teeth, meat, and cash. And the same can happen in St. Vincent, where livable wages can be earned in ecotourism.
We are asking for your assistance in urging Prime Minister Hon. Dr. Ralph Gonsalves to immediately pass legislation banning dolphin and other whale hunting. Together, let's help ensure St. Vincent and the Grenadines offer deserved protections for these mammals. We have reached out to his office and while our emails have gone unanswered, we must continue to keep the pressure on.
HOW YOU CAN HELP
Contact Prime Minister Hon. Dr. Ralph Gonsalves and ask that an immediate moratorium on dolphin and other whale hunting be enacted in St. Vincent and the Grenadines.