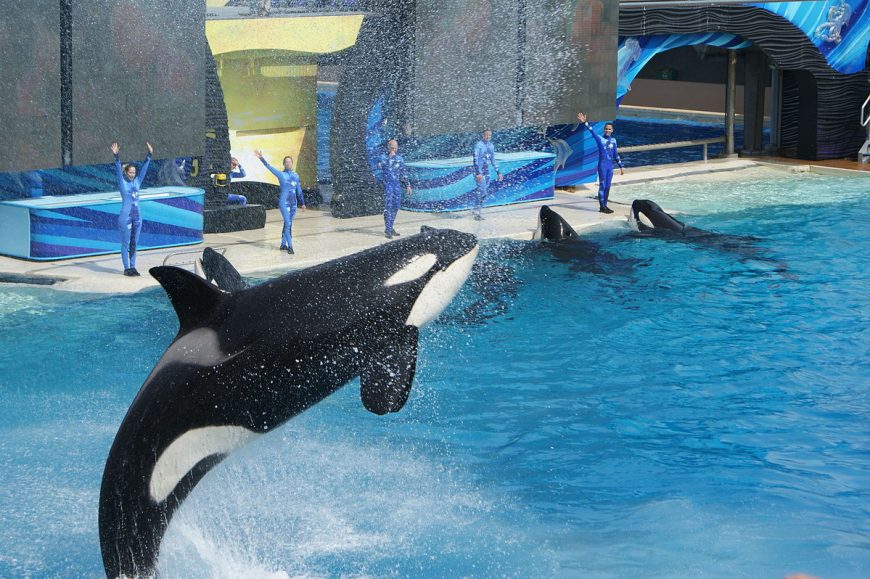 19
Feb
And so it seems, the SeaWorld shuffle as has begun. In its latest attempt to overcome the still prevailing effect of the 2013 documentary 'Blackfish', SeaWorld Entertainment Inc., is switching out park heads and changing courses on future projects.
According to a SeaWorld press release, SeaWorld announced that effective April 1:
Daniel Brown, Chief of Park Operations is out in favor of San Diego park, President John Reilly. Brown has served only one year in his current position.
Chief Zoological Officer Brad Andrews will transition to zoological director emeritus and be replaced by VP of veterinary services, Chris Dold.
San Antonio park President Dan Decker is out in favor of Carl Lum, currently the park president for Busch Gardens Williamsburg and Water Country USA. Lum will head the company's Texas parks, SeaWorld and Aquatica.
Marilyn Hannes, the Vice President of Global Sales is to become Park President of  SeaWorld San Diego and Aquatica.
The moves were announced less than one week before SeaWorld releases its fourth quarter and year-end 2015 financial results on Feb. 25.
"These leaders bring to their new roles an extraordinary depth of knowledge and talent and the right expertise to deliver on our strategic priorities," said Joel Manby, President and Chief Executive Officer of SeaWorld Entertainment, Inc. "John is a strong and experienced operator who has proven his leadership, both at Busch Gardens Williamsburg and amidst a challenging operating environment at our California location."
The executive-level changes are the latest in a chronic shuffling precipitated by flagging profits and attendance issues after the release of Gabriela Cowperthwaite's damning expose, 'Blackfish'.
Facing multiple lawsuits and a recent spate of animal deaths, SeaWorld Entertainment's multiple shake-ups has consistently failed to shake off its negative image in the eyes of the public. The San Diego park's 'Blue World' project — which didn't quite go according to plan thanks to the California Coastal Commission, only resulted in a retaliatory lawsuit and now appears to have been abandoned altogether in favor of 'Ocean Explorer', a new submarine marine ride set to open in the spring of 2017.
Kimberly Ventre, a Marketing Consultant and the sister of former SeaWorld orca trainer Jeff Ventre told the Dolphin Project, "Wall Street wants to see growth. Since SeaWorld isn't getting it through attendance, my guess is they are trying to show a growth plan anywhere else."
Ventre suggests that from a rebranding perspective, "SeaWorld continues to align themselves closer and closer to zoos vs. circus-style animal entertainment. They are using slick terminology a lot more effectively. For instance, they might talk about 'zoological operations'  more … which sounds like science and conservation, rather than veterinary services, which sounds like sick animals."
There's a reason why Manby refers to SeaWorld San Diego as a particularly "challenging operating environment." AB-2140, introduced by Assemblymember Richard Bloom, D–Santa Monica, to phase out orca captivity was followed with the introduction late last year of Rep. Adam Schiff's (D-CA) Orca Responsibility and Care Advancement (ORCA) Act. If successful, the new federal legislation would prohibit the breeding, wild capture, and the import or export of species in California.
Yet SeaWorld continues to overlook the impact 'Blackfish' has had on its operations. Amid all of the rebranding efforts and shuffling of personnel and projects, its efforts appear geared towards appeasing its investors. So with lawsuits flying, people coming and going, and new rides planned for the landscape, nothing has changed for the animals under their care. In that regard, it's still very much, business as usual.