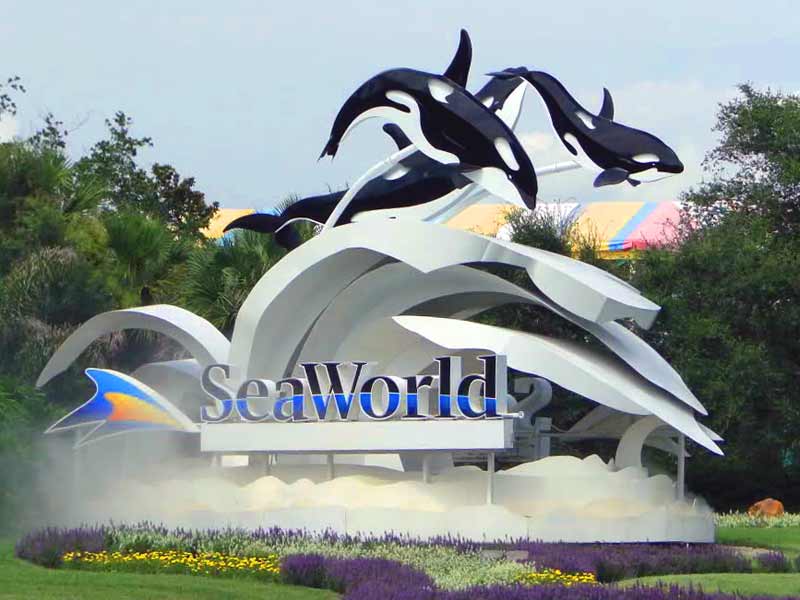 21
Feb
This is the second part in a series of articles about SeaWorld, the death of Dawn Brancheau, OSHA and Tilikum. Read part one.
Dawn Brancheau was not the first human who Tilikum killed. Almost to the day of Dawn's death but 19 years earlier, Tilikum claimed his first victim. On Feb. 20, 1991, 20-year-old Keltie Byrne walked into SeaLand of the Pacific in Victoria, British Columbia unaware that she would never walk out again.
Tili was one of three whales held at Sealand, Nootka and Haida completed the trio. While eyewitness reports indicated that all three whales were involved in the trainer's death, another eyewitness claimed that it was Tili who actually grabbed Byrne and yanked her into the pool. Colin Baird, who trained the whale and was called into work after the incident, told CNN:
They had a hard time getting to her. When I arrived, the police suggested that it was a body recovery and not a life-saving effort. And truly that's what it became.
Dr. Duffus would become one of OSHA's experts in the eventual lawsuit between SeaWorld and OSHA. The federal agency also introduced this 'Seattle Times' account of the Keltie Byrne incident, as described by eyewitness Nadine Kallen:
For the next 10 minutes, the whales playfully batted the screaming Byrne about the pool, dragging her underwater, as Sealand employees tried to get her out. "She went up and down three times," said Kallen. "They almost got her once with the hook pole, but they couldn't; the whales were moving so fast.
The verdict of the Coroner's Inquest into the trainer's death concluded that Byrne had drowned due to "forcible submersion by orca (killer whales)."
Byrne's death signaled the end for SeaLand of the Pacific. Under the guise of "rescuing" Tilikum, SeaWorld threw its hat into the ring for the bull orca. Determined to have him, concerns aired by the National Marine Fisheries Service (NMFS) over how SeaWorld would handle this troubled whale resulted in a back and forth between Ms. Terbush of NMFS and SeaWorld that lasted several months. The marine park remained adamant that Byrne's death was an incident that was unique to SeaLand.
Tired of waiting on NMFS for its decision, SeaWorld next applied for an emergency permit to import Tili for medical reasons. Although NMFS granted it, they informed the marine park they could not exhibit the whale until a display permit had been granted. Ultimately, should this display permit be denied, SeaWorld would return Tili to an approved Canadian facility, or, failing that, Tili was to return to his native waters in Iceland.
SeaWorld was taking no chances. Before the permit could be approved or Canadian facilities scoped out, Brad Andrews, SeaWorld's Vice-President pre-empted NMFS by writing directly to the Minister of Fisheries in Iceland. The letter, posted at 'PBS Frontline', is a real piece of work. Mr. Andrews suggested to the Minister that returning Tilikum to Iceland could impact the country's fishing industry by introducing "subclinical organisms" from Canadian waters.
The Minister's response was exactly what the park desired:
This Ministry and the other interested Ministries have concluded that neither the return of this killer whale, nor the return of others now in captivity, will be authorized. — Thorsteinn Palsson, Minister of Fisheries, Iceland.
SeaWorld advanced its cause by omission. According to David Kirby in his book 'Death at SeaWorld', the author suggested that Mr. Andrews' letter to the Icelandic Minister fell short of full disclosure:
Andrews did not give the full picture. He failed to mention he had informed the US Government that all three whales at SeaLand had no "medical condition requiring quarantine upon arrival," and that the animals were "behaviorally normal." — David Kirby, Death at SeaWorld.
SeaWorld had worked the system to its benefit and won. Tilikum's fate was sealed. The Icelandic whale would remain at SeaWorld Orlando until the day he died.
Next: Five Years On: Daniel Dukes Case Still A Mysterious One.