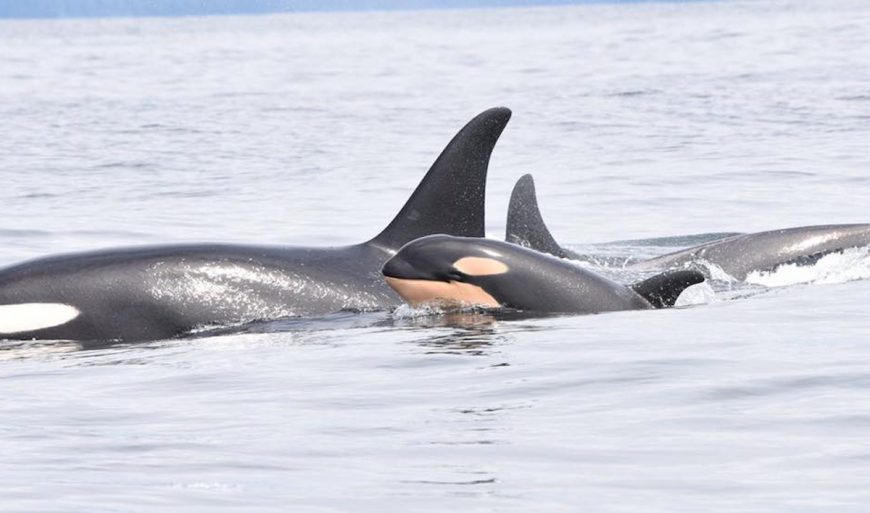 28
Mar
A long-term study published by the journal Current Biology provides a fascinating look at the complexities surrounding maternal care of the Southern Resident Killer Whales. The article, entitled "Costly lifetime maternal investment in killer whales" dated February 8, 2023, details how mothers enhance the survivability of male sons, at the sacrifice of their own reproduction.
The study, authored in part by the late Kenneth C. Balcomb III, used the Center for Whale Research's Orca Survey, which includes data from 40 female Southern Residents from the years 1982-2021.
"Although our analysis cannot disentangle the precise mechanisms underlying females' reduced reproduction while caring for sons, we hypothesize that this pattern is at least in part driven by the costs of provisioning sons through directed prey sharing." *
*Source: "Costly lifetime maternal investment in killer whales"
According to the research, orca mothers give more attention to their sons than daughters, with these (male) offspring having a greater chance at survival with the presence of their mothers. Throughout their lives, mothers offer nutritional assistance to their sons, via the sharing of prey.
The study forms an important piece of information on the longevity of the Southern Residents. At the time of this writing, only 73 individuals remain, their population in decline for the past three decades. The Species at Risk Act, Canada, lists the Southern Residents as endangered. Orca Network documents only two calves born in 2022, both females.
Access to chinook salmon is critical to the orcas' survival. Removing the four dams on the lower Snake River in Washington state is the quickest way to provide more salmon into the Southern Resident's habitat. During the spring and summer months, the mammals rely mainly on salmon near the Fraser River, but with fish populations in decline, along with other serious environmental threats, the Salish Sea is becoming less hospitable to the dolphins.
The study provides important implications, in that improving the survivability of male orcas may outweigh the risk of female reproductive decline throughout their lifespan.
Sources used in this blog
"Costly lifetime maternal investment in killer whales", Current Biology, Volume 33, Issue 4, P744-748.E3, 2/27/23 (Complete study)
Center For Whale Research
Orca Network
Featured image: J31 swimming with calf off Vancouver Island, credit: Fisheries and Oceans Canada (DFO)