08
Nov
SeaWorld Entertainment, Inc. has released its third quarter 2016 results – and again, revenues and attendance are down.
According to a press release dated November 8, 2016, the company reported revenues of $485.3 million versus $496.9 million in the third quarter 2015, a decrease of $11.6 million. Net income was listed as $65.7 million as compared to $98.0 million in the third quarter of 2015, a reduction of $32.3 million. Attendance was stated as "flat," blamed on a combination of "…adverse weather at the company's Northeast park locations…along with a decline in international attendance, mainly from Latin America which decreased attendance by approximately 93,000 guests, or 28%, compared to the third quarter of 2015."*
*Source: SeaWorld Entertainment, Inc. Reports Third Quarter 2016 Results
While these results would indicate people are thinking twice before plunking down their hard-earned monies to watch captive dolphin and whale displays, it's really hard not to notice such staggering numbers: $485.3 million in revenues, and that's only for three months.
Imagine the investment SeaWorld could make towards vastly improving the quality of life for their performing marine mammals. 
Everyone is deserving of a proper retirement, and that includes the dolphins who contributed so profoundly to the company's revenues. Many lost their lives in the process, and none of the animals were consulted as to whether they wanted to live in manmade tanks. Wouldn't this alone justify their return to a life they were born to live?
SeaWorld has committed to a new orca encounter, one based on behaviors in the wild. The company's move away from "theatrical" shows comes at a time when they have been legally mandated to stop orca breeding at their San Diego, California location. In fact, parks in Orlando, Florida and San Antonio, Texas won't potentially see these changes until 2019. Why wait 2+1/2 years to stop performances? This is absurd, enforcing the belief that SeaWorld is only changing because the public has forced them to.
When one considers the brutal nature of wild dolphin captures, there can be no question that the mammals are hard-wired to be free, not subservient to human controls. Even captive-born dolphins are subject to the rigorous demands of 'life' as circus performers, and are put through stressful and degrading conditioning.
It's time that "SEA" World lived up to its name, by ending the exploitation of dolphins and putting compassion over profits. 
How to Help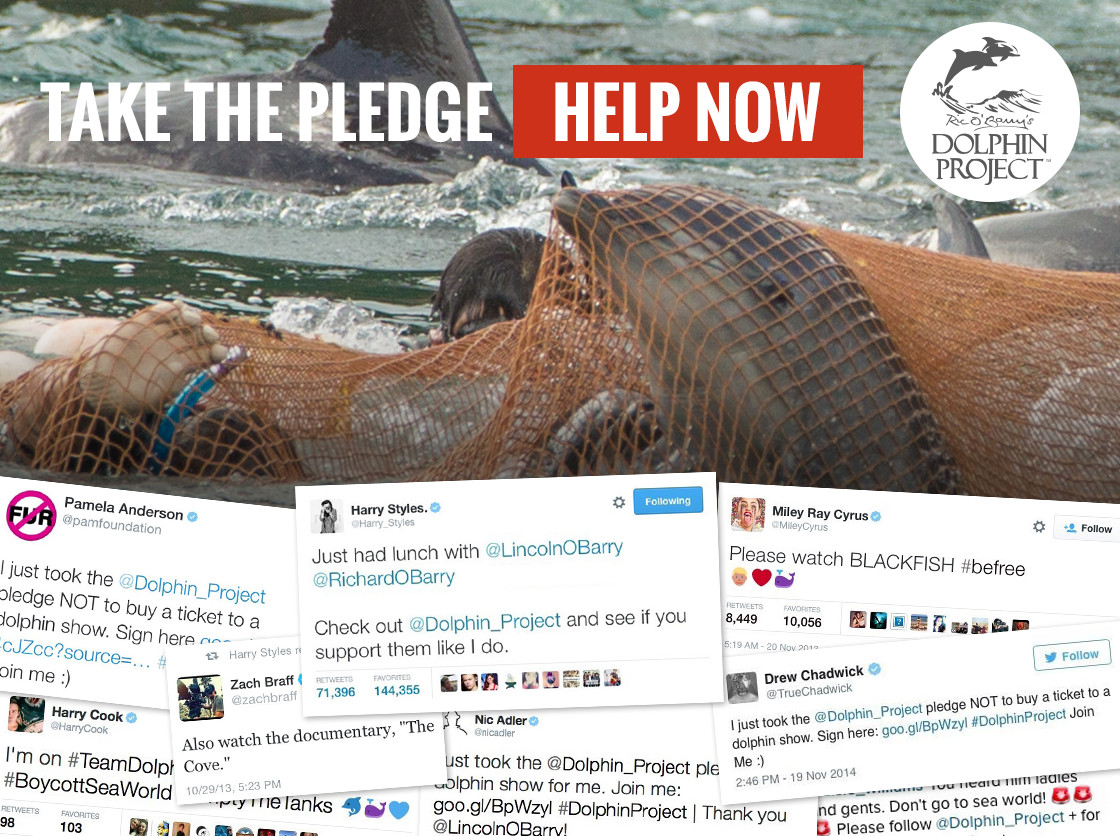 Take the Pledge to Not Buy a Ticket to a Dolphin Show 
Featured image: CC 3.0 license, Antoine Taveneaux