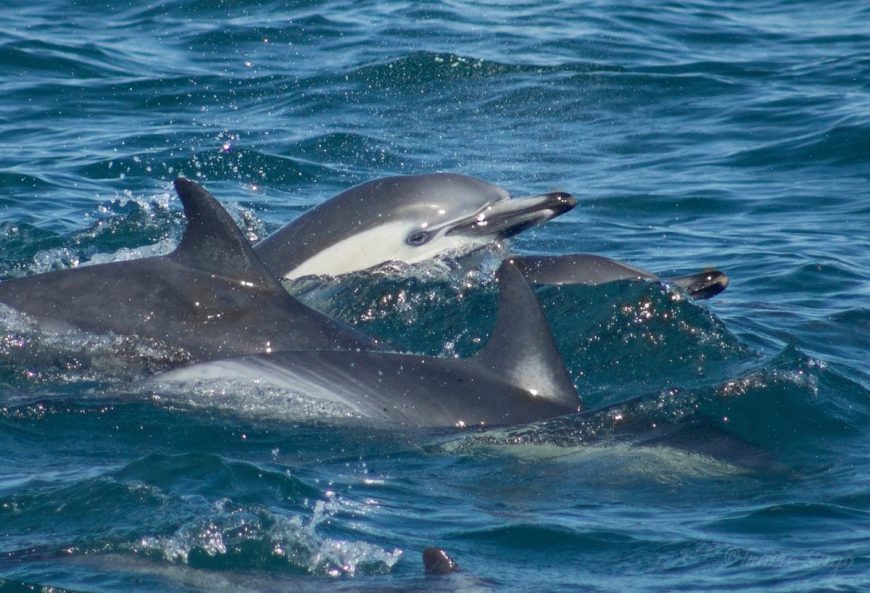 03
Mar
Dolphin Project can confirm that February 28 was the last day of Taiji, Japan's dolphin drive hunts for the 2022/23 season. As in the previous two years, during these past six months we collaborated with Life Investigation Agency (LIA), headed up by campaign director Ren Yabuki and his team of all-Japanese activists. The dedicated team provided on the ground coverage as they documented the drives and other events that took place.
As with each and every drive season, the seeming indifference of the suffering inflicted upon dolphin pods is indefensible. Day after day, from the beginning of September to the end of February, unsuspecting dolphin pods are deliberately sought out and hunted down, where they are forced into the Cove to be slaughtered, or taken for a life of captivity. Then, there are the dolphins not selected for either fate, driven back out into open water, without their pod members.
Will Japan Ever Acknowledge Dolphins' Suffering?
Since 2003, Dolphin Project has documented the decimation of family pods, orphaned juveniles and abhorrent cruelty towards these sentient mammals – all in the interests of profit.
The hunts are authorized by the Japan Fisheries Agency and regulated by an annual quota for certain species. The local fishing union organizes and participates in these hunts each year, with support from captive facilities and their trainers to assist in the dolphin selection process.
Neither the very young or the very old are spared. Young juveniles taken back out to sea have little chance of survival without their parents. Fatalities caused by injuries sustained during the drives are never recorded. All in all, untold numbers of dolphins die at human hands, and in a manner which by no standard, could be considered humane.
Global Events Kicked off Japan Dolphins Day Including Protests in Japan
"Life Investigation Agency is encouraged by all the social media inside of Japan, sharing the work of the Japanese activists, and the largely positive response the activists are seeing by the Japanese people. We will continue to search for solutions to end the terrible treatment of animals within Japan." ~ Ren Yabuki, Director, Life Investigation Agency (Japan)
Japanese activists, as well as activists around the world protested during Japan Dolphins Day – a worldwide event created by Dolphin Project to mark the start of the dolphin hunting season, and draw awareness to the annual drives.
On the first day of the hunts, the boats came back empty-handed, however, on day two, a pod of Risso's dolphins was driven into the Cove and slaughtered. On each day forward, hunters would head out and search for dolphins – terrorizing the mammals for the purposes of capture (entertainment for aquariums and marine parks) or slaughter (their meat sold in grocery stores for human consumption). There seemed to be no limits on the abuse imposed on the pods, and in many instances, the exhausted dolphins were driven for hours before being herded into shallow waters, or less frequent, escaping.
For the first time in many years, the team saw the resumption of bottlenose dolphin slaughters, the species most commonly used in dolphinariums and swim-with programs. However, their meat did not appear in local supermarkets or neighboring town grocers, indicating that they may have been shipped elsewhere – possibly Okinawa, where bottlenose dolphins are routinely consumed. Many were also taken captive. On October 5, 2022, a pod of approximately 100 bottlenose dolphins were held over a period of two grueling days while trainers examined the mammals, selecting the ones most suitable for captivity.
In one of the most brutal drives activists have ever witnessed, on February 3, 2023, 28 striped dolphins were driven into the Cove. The panicked mammals sustained gruesome injuries, with one of the dolphins sustaining a broken rostrum and a fracture to its face.
In efforts to empower Japanese citizens with knowledge about the dolphin hunts, once again, LIA hosted individuals interested in learning more. Some people chose to shadow the team, while others actively participated in documenting the hunts.
This season, there were a total of 41 red coves (where dolphins were either slaughtered or taken captive) and 139 blue coves (where no dolphins were slaughtered or taken captive) involving five species of dolphins. We estimate 527 dolphins were slaughtered, while 33 were taken captive. Many more may have died as a result of the drives themselves, their numbers never recorded. While listed on the quota, no Pacific white-sided dolphins, false killer whales, pantropical spotted dolphins or rough-toothed dolphins were captured or killed.
"This season was one of the most gruesome displays of dolphin cruelty we have ever seen. The claim by the Taiji dolphin hunters that they perform an ethical and quick slaughter process was proven over and over to be false by the Japanese activists monitoring the hunts." ~ Tim Burns, Dolphin Project
Facts About Taiji's Dolphin Hunts
Dolphin hunting is NOT for subsistence or survival
Dolphin meat is not a popular food item in Japan, though it is somewhat of a local delicacy in certain regions of the country. It is not considered a main food staple or widely distributed throughout the nation. In addition, serious health concerns have been raised about consuming dolphin or whale meat, due to the toxins that are stored in the fatty tissue of these apex predators. Mercury contamination has been documented in dolphins, similar to tuna.
Dolphin hunting is NOT traditional
Taiji is a traditional whaling town, but in a different sense. In the past a single whale would be driven into a net by boats rowed by crews of men. The meat would be shared among the town's citizens, and only a few whales were hunted each year.
Utilizing a fleet of motorized boats to herd hundreds of dolphins at a time is a newer practice, beginning in the late 1960s. Given that captured dolphins are sold for live captive display indicates that this is a commercial activity, not a traditional subsistence hunting method for community survival.
The hunts ARE driven by profits from captivity
A single bottlenose dolphin sold to a marine park can net several thousand dollars for the dolphin hunters, as opposed to several hundred dollars for a slaughtered dolphin's meat. That captured dolphin will be trained to perform in shows or swim with paying tourists, earning hundreds of thousands for its owners during its lifetime. Ultimately, the hunts are not driven by the need for sustenance, or tradition, but rather the desire to profit from the exploitation of natural resources.
Update on Taiji's Captive Dolphin Inventory
On March 22, 2022, LIA meticulously counted the number and species of dolphins confined in Moriura Bay, in Taiji. A total of 269 dolphins across nine species were held captive in tiny pens, making it one of the largest captive dolphin collections in the world. In September 2022, this number decreased to 267. This season, LIA re-counted the dolphins, and determined that the number increased to 280. Given that 33 dolphins were taken captive, there were a total of 20 dolphins missing, which presumably have either perished, or have been sold.
Progress Made in LIA's Lawsuit Against Taiji
Back in 2014, Ren reached out to Dolphin Project to collaborate with us on legal and educational initiatives. Days before the dolphin hunting season commenced, as a resident of Taiji, Ren sued the town for the disclosure of public documents related to dolphins taken captive and slaughtered. During a recent online court session regarding access of information, Ren's legal team felt confident that his request was lawful, and that a favorable outcome was reasonable. We will update as the lawsuit progresses.
The dolphin drive hunts were featured in the Academy Award-winning documentary The Cove.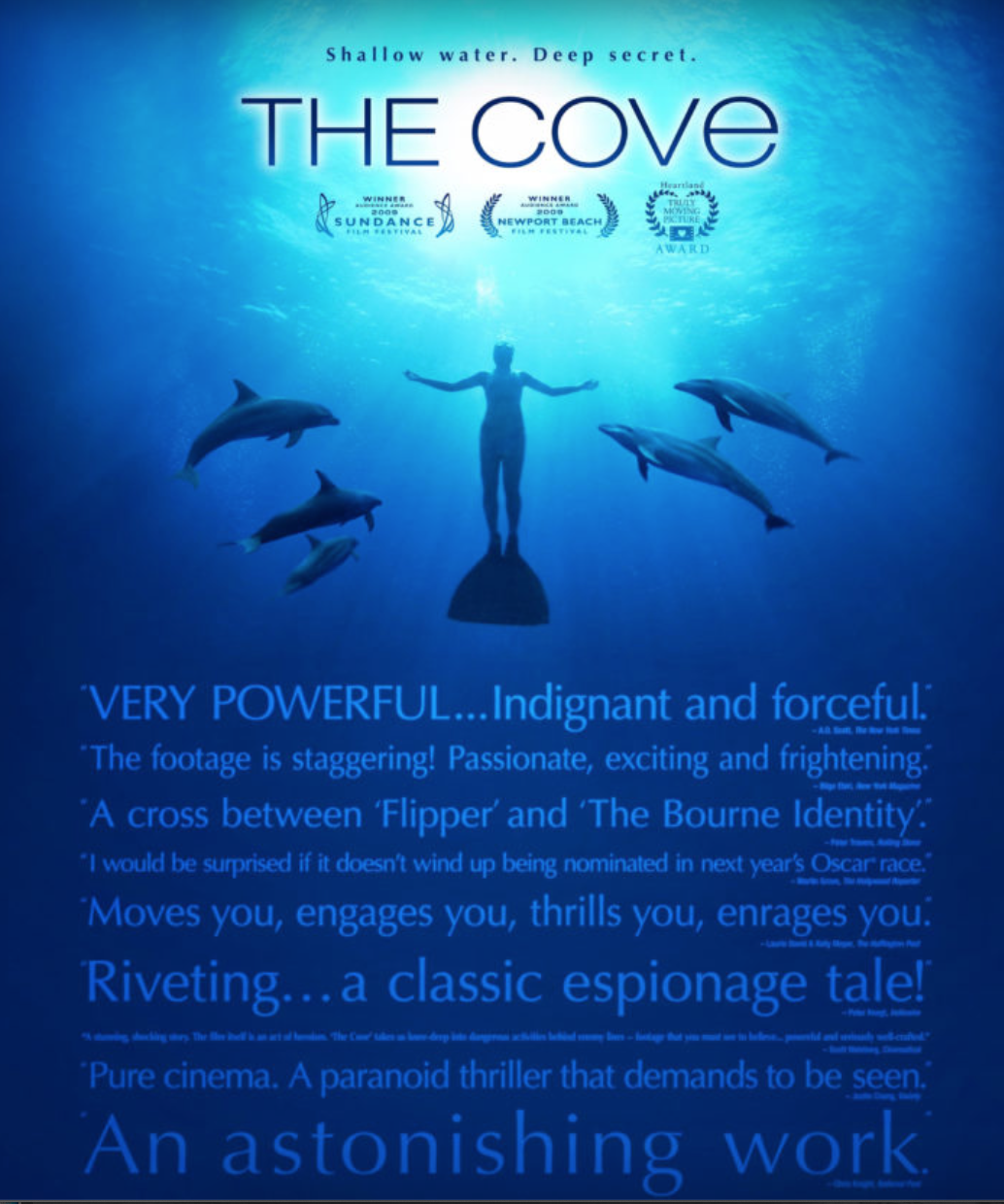 Everything starts with education. If you haven't done so already, be sure to watch the Academy award-winning documentary The Cove and share your recommendation with your friends and family.
2022/23 Dolphin Drive Season Statistics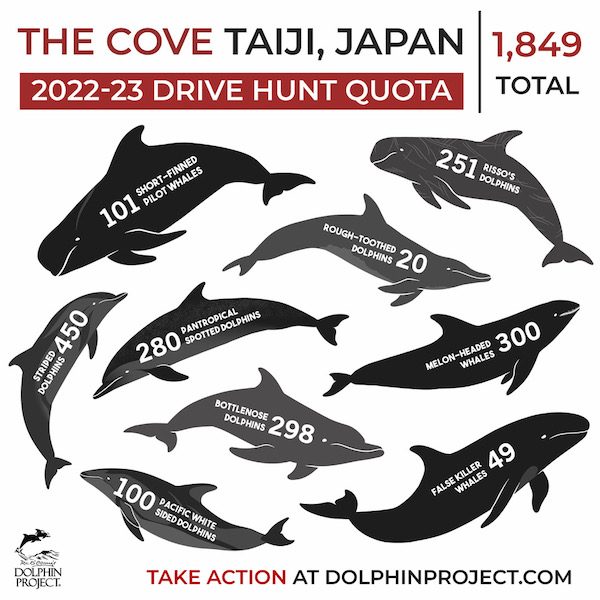 Total number of red coves: 41 (where dolphins were either slaughtered or taken captive)
Total number of blue coves: 139 (where no dolphins were slaughtered or taken captive)
Total number of dolphins slaughtered and/or taken captive: 560
Slaughters: 527 total
Bottlenose Dolphins – 38
Unknown Beaked dolphins – 2
Melon-Headed Whales – 212
Risso's Dolphins – 130
Striped Dolphins – 134
Short-Finned Pilot Whales – 11
Captures: 33 total
Bottlenose Dolphins – 30
Melon-Headed Whales – 2
Striped Dolphins – 1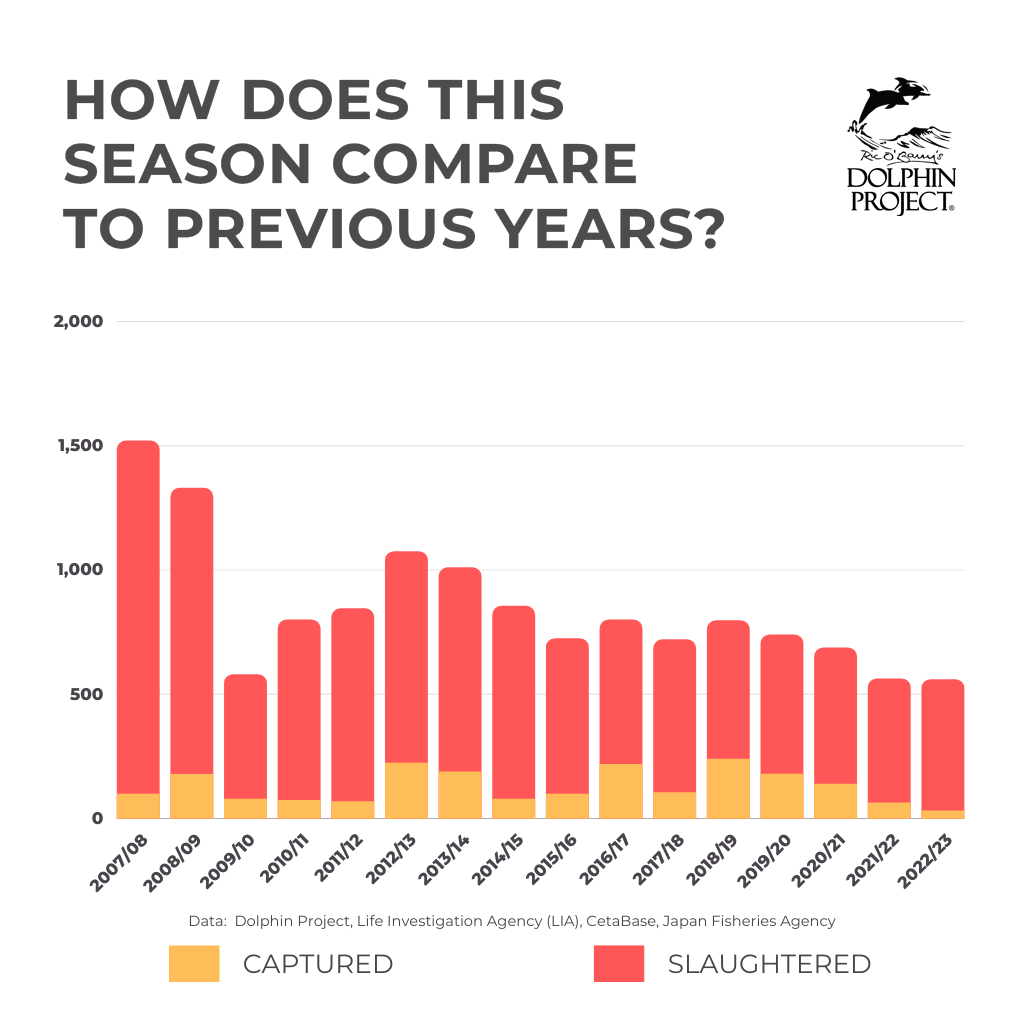 Featured image: Pod of wild common dolphins off the southern California coast. Credit: Tracie Sugo
RELATED:
Learn more about Dolphin Project's campaign in Taiji, Japan
Make a donation directly to Dolphin Project's Taiji campaign
Every year from September through March, a notoriously cruel hunt of some of the most sentient creatures on the planet takes place in Taiji, Japan, made famous by the 2009 Academy award-winning movie 'The Cove'. During this period, dolphin hunters, "drive" the mammals to their capture or deaths via means of physical violence and acoustic torture. Dolphin Project is the only organization to have been on the ground consistently since 2003.