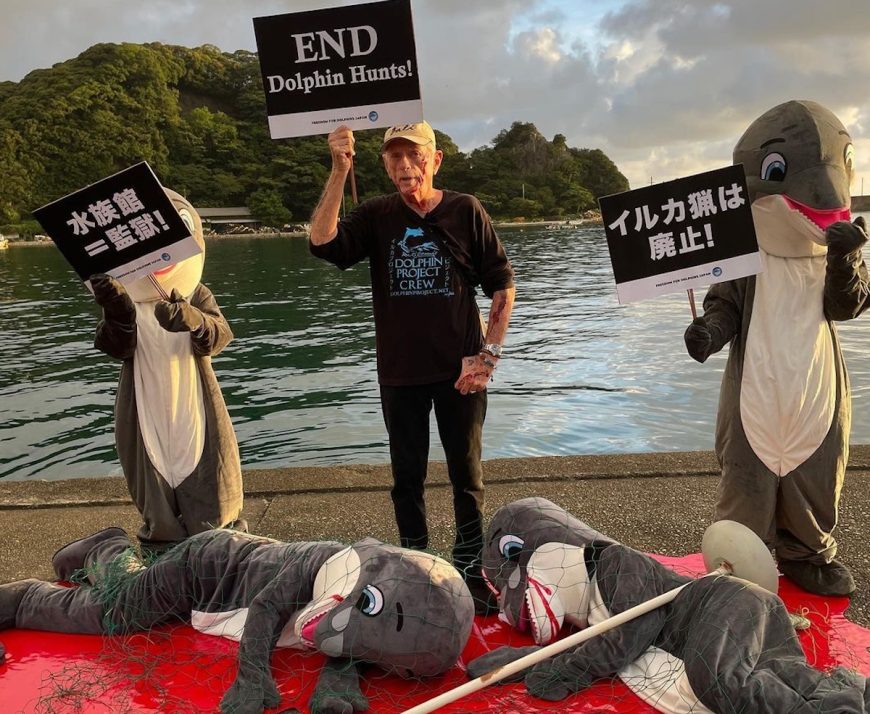 01
Sep
Taiji Dolphin Hunts Resume
TOKYO, September 1, 2023: When the wheels touched down at Narita International Airport, in Tokyo earlier this week, it felt like no time had passed since Ric O'Barry, Founder/Director of Dolphin Project had visited Japan. And yet, time had passed – over seven years, in fact, but Japan had never been far from O'Barry's mind.
"It was about seven years ago. I remember being escorted out of my cell, taken to Narita Airport and loaded on the 747 airplane before all the other passengers. The four policemen removed my handcuffs and walked away. One walked back to me and said, with a smirk, and in perfect English: "Good riddance, O'Barry-san. You will never set foot in Japan again." ~ Ric O'Barry
Background
On January 18, 2016, O'Barry was detained by Japanese immigration officials after arriving into Narita International Airport. He was repeatedly interrogated, and then incarcerated. According to his lawyer, Takashi Takano, O'Barry was told he couldn't enter Japan on a tourist visa as his tourist status was not "fully proven".
Two days after on January 20, 2016, the Japanese Ministry of Justice denied an appeal from O'Barry to enter the country. Immigration officers also issued an order of departure. O'Barry refused to leave, vowing to fight the deportation order. His lawyer filed a formal objection, with the decision to allow O'Barry into the country or deport him to be made by the Japanese government. Authorities refused to provide Takano with information to support their decision, and O'Barry's refutal had not been accepted. While he was detained for questioning every time he visited Japan, nothing of this magnitude had ever happened before.