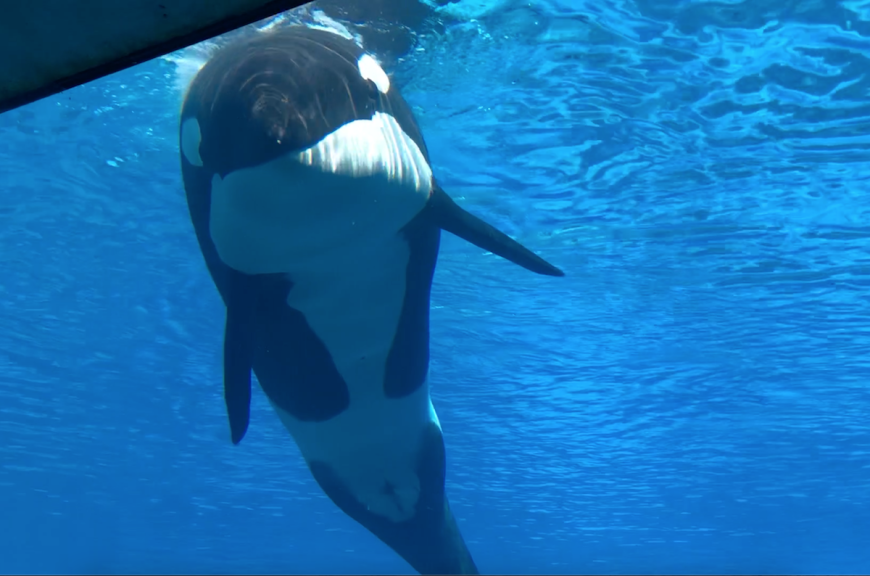 10
Mar
Kiska, the last remaining captive orca in Canada has died.
Earlier today (March 10, 2023), Marineland, Canada announced the orca's passing, stating: "Marineland's marine mammal care team and experts did everything possible to support Kiska's comfort and will mourn her loss." For the thousands of activists made aware of her plight, her death comes as no surprise.
In 1979, at approximately three years of age, Kiska was caught in the North Atlantic ocean. She was transported to a facility in Iceland, where she was housed with four other orcas, including Keiko, of Free Willy fame. The two orcas were later shipped to Marineland, Canada. Keiko would once again be sent to another aquarium, this time, to Reino Aventura in Mexico, while Kiska remained at Marineland for the duration of her life.
Between the years of 1992 – 2004 she would give birth to five calves –
Unnamed (born in 1992)
Kanuck (born in 1994)
Nova (born in 1996)
Hudson (born in 1998)
Athena (born in 2004)
– all of which are now dead. One of Kiska's calves died so young it was unnamed.
Since 2011, she lived in solitary confinement. Her plight prompted activists around the world to call her the "world's loneliest orca". Eight years later, in 2019, Canada passed Bill S-203, Ending the Captivity of Whales and Dolphins Act, which would ban the keeping of cetaceans in captivity. Marineland, as an existing facility, was grandfathered in, and Kiska remained, alone, in her tank.
Over the years, visitors to the park would shoot video of Kiska circling endlessly in her tank, completing a sequence of repetitive behaviors. This would be her life, until the end.
"Kiska's tragic passing marks the end of orca captivity in Canada forever. Let us remember her sacrifice for change. She was an amazing girl." ~ Phil Demers, ex-trainer, Marineland Canada
Featured image: Kiska as seen from underwater viewing windows, Marineland, Niagara Falls, Canada. Credit: DolphinProject.com