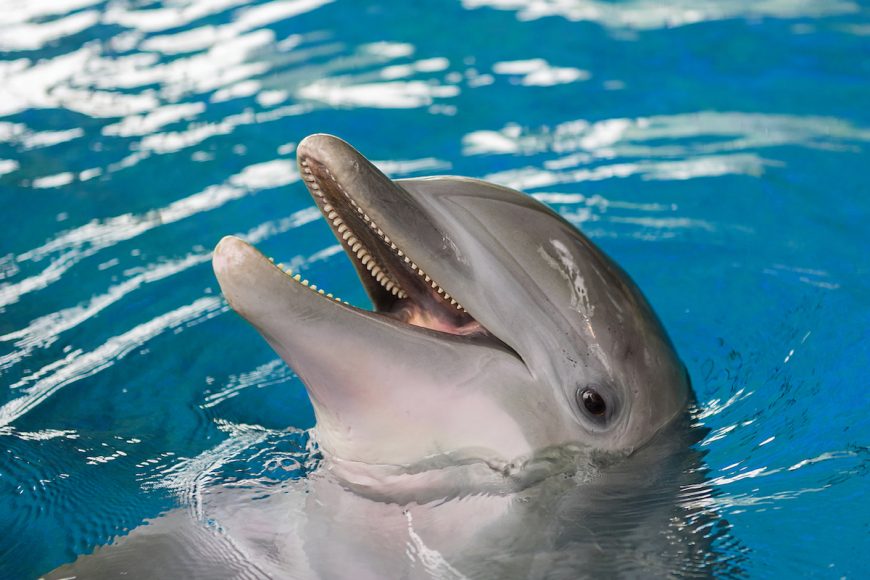 14
Jul
Last week, Maya passed away. She was one of seven captive dolphins at the National Aquarium in Baltimore, Maryland.
Maya was the third eldest of their dolphin population. She was born at the facility on May 13, 2001. Her father, Nalu was captured in the Gulf of Mexico off Texas on July 30, 1975. Shiloh, her mother was captured in the Gulf of Mexico off Mississippi on October 27, 1982. Both her parents are dead (Nalu died from acute viral broncho-interstitial pneumonia on September 23, 2002. Shiloh was euthanized due to iron storage disease on September 26, 2010).
According to the aquarium's website, Maya began suffering from a loss of appetite in March of this year. By mid-April, her health had deteriorated further until she was unable to breathe properly or hold any food down. The decision was made to euthanize Maya on July 7. A necropsy is pending.
The one thing Maya never got to do was behave as a wild dolphin would, and live as a wild dolphin should.
No doubt, Maya is missed by aquarium staff and visitors alike. For 18 years, she formed a part of the facility's performing dolphins. But the one thing Maya deserved the most she never got to experience: living life as a wild dolphin, free to roam the open waters. It was her birthright to be wild and free, not confined to a tank and forced to entertain.
A (new) future for performing dolphins.

Back in June 2016, Dolphin Project reported that the National Aquarium had announced plans to build a natural seawater sanctuary for their Atlantic bottlenose dolphins. At the time, eight dolphins were in their care, however with the death of Nani (2017) and now, Maya (2019) six dolphins remain: Jade, Spirit, Bayley and Chesapeake (female) and Beau and Foster (male). As it's been three years since the facility's initial announcement, we were curious what the status of the sanctuary was.
Dolphin Project reached out to the National Aquarium to inquire about the status of their sanctuary. Here is the response we received:
Thank you for your interest in the National Aquarium's dolphin sanctuary project. Since making our announcement in 2016, teams from across the organization have been hard at work to realize our vision for the world's first sanctuary for dolphins.

To date, our experts have reviewed over 50 potential sites in Florida and the Caribbean. As I'm sure you can imagine, finding a site that meets our rigorous water quality and environmental standards has not been easy, but we remain hopeful that we can secure, design and complete a site within the next two years. Watch an update on our site selection progress here.

In the meantime, our marine mammal team is working individually with each of our dolphins to prepare them for their journey to a sanctuary. Our dolphins are also being introduced to a wide range of new stimuli in their current home, including beneficial algae, shade structures and variable water temperatures, to help acclimate them to life in their future sanctuary home. Watch an update on how our staff approaches acclimation training for the dolphins in our care here.
We thank the National Aquarium for their response, and commend them on their commitment to build a sanctuary for their performing dolphins. Sadly, while Maya won't be able to benefit from this undertaking, her tank mates will.
This is the future. Captivity is the past.
We can only hope that the National Aquarium's plans will be realized, and they will lead the way for other aquariums and marine parks to offer similar strategies for their captive dolphins.
Related:
National Aquarium to Retire Dolphins to Seaside Sanctuary
Sources used in this blog:

Ceta Base
National Aquarium:
– Dolphin Discovery Exhibit
– Mourning the Loss of Maya
– National Dolphin Sanctuary
CBS Baltimore
Featured image: Bottlenose dolphin Maya. Credit: National Aquarium