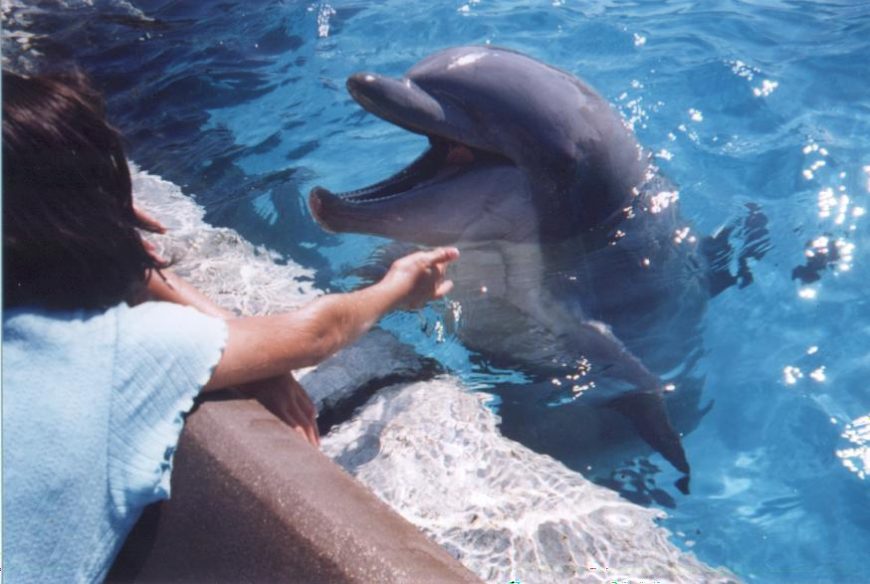 08
Dec
Our friends with Stop Attica Zoological Park Dolphinarium (SAZPD) report that in 2012, the Greek Government banned the use of all animals in circuses following a campaign by many animal protection groups and animal rights activists.
But SAZPD and its allies have been dismayed to learn that now the Greek Government is considering excluding Greek zoos from the law that prohibits animal performances, on the grounds that viewing animals doing dumb tricks is educational.
Sign the petition: https://www.change.org/petitions/ban-cetacean-captivity-in-greece
SAZPD points out that the conservation and education claim made by zoos is merely a veiled attempt to justify the exploitation of animals for profit.  Using animals in performances is an outdated, unnecessary, and cruel practice.
It is important to ask, SAZPD notes, just what children (and adults) learn watching majestic animals, made captive and forced to perform unnatural acts.  Animal performances teach people to exploit animals, not to respect them.  No research has shown that individuals attending animal performances are particularly interested in the population status of a species or what steps are being taken to ensure its survival in the wild.
Ric O'Barry points out that Japan has more dolphinariums than any other country in the world (more than 100 according to the Elsa Nature Conservancy of Japan).  And yet Japan also has the largest slaughter of dolphins in the world – where is the conservation benefit of all those dolphinariums?
SAZPD urges the Greek government to take this opportunity to show the world that Greece truly cares about animals and to keep the ban on all animal performances.  SAZPD also urges their government to stop the illegal dolphin shows at Attica Zoological Park and to ban cetacean captivity as other countries have done.
Audiences seeing these dolphins perform unnatural behaviors that would not occur in the wild are not educated at all, but mis-educated.
Sign the petition: https://www.change.org/petitions/ban-cetacean-captivity-in-greece
Send your own message (be polite!):
Mr. Athanasios Tsaftaris, Minister of Rural Development and Food – [email protected]
Mr. Ioannis Maniatis, Minister of Environment, Energy and Climate Change – [email protected]
Photograph courtesy of Stop Attica Zoological Park Dolphinarium.