12
Oct
TripAdvisor, one of the largest travel websites in the world with an average reach of 350 unique million visitors per month, will no longer sell tickets to certain captive wild animal attractions. As reported by the New York Times, exhibits which feature physical contact with animals, including swim-with-dolphins programs, elephant rides and petting zoos containing endangered species will no longer be promoted or sold.
This is great news. TripAdvisor did the responsible thing, putting compassion over profit. We hope other travel agencies will follow their lead and stop sending tourists to dolphinariums." ~ Ric O'Barry, Founder and Director of Dolphin Project
The new policy, which will be fully implemented by the company and it's tour subsidiary Viator, in early 2017, was a result of research and consultation with animal groups. This will be the first of its kind by an international travel booking company. A wildlife education component will also be introduced.
TripAdvisor's new booking policy and education effort is designed as a means to do our part in helping improve the health and safety standards of animals, especially in markets with limited regulatory protections." ~ Stephen Kaufer, Chief Executive and co-founder of TripAdvisor*
*Source: New York Times, 10-11-16
Like with any other business, dolphin captivity is based on supply and demand. The decision of TripAdvisor is going to have a huge effect on the demand side of this issue. It's a major breakthrough and what we have been working towards for years.
Read the full text of TripAdvisor's news release.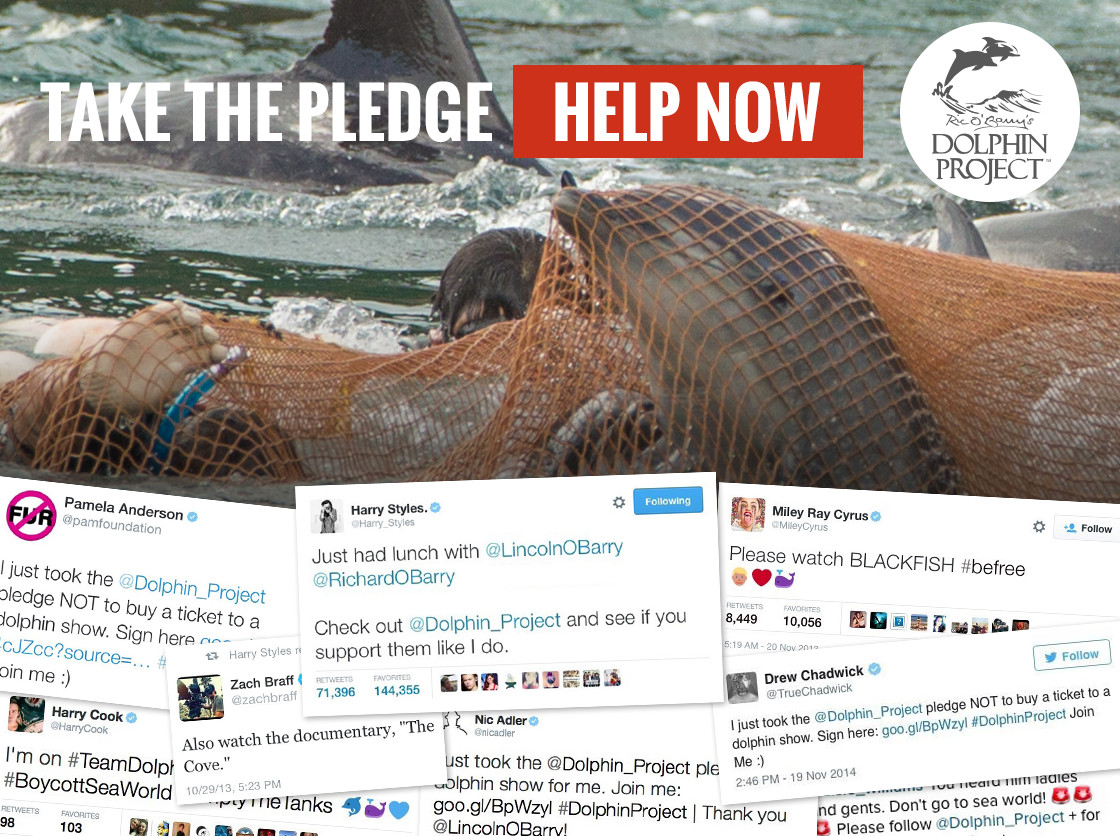 Take the Pledge to Not Buy a Ticket to a Dolphin Show