28
Feb
SeaWorld Entertainment, Inc. has released its fourth quarter and full year of 2016 results – and once again, revenues and attendance are down.
According to a press release dated February 28, 2017, the company reported total revenues of $267.6 million versus $267.9 million in the fourth quarter 2015. A net loss of $11.9 million was recorded, compared to $11.0 million in the same quarter. Attendance was down by approximately 30,000 individuals. Full year 2016 results list total revenues at $1.34 billion in 2016, compared to $1.37 billion in 2015 – a decrease of $26.7 million. Net loss was recorded at $12.5 million. Total attendance declined by approximately 471,000 individuals.*
*Source: SeaWorld Entertainment, Inc. Reports Fourth Quarter and Full Year of 2016 Results
Why should people be inspired to protect animals when SeaWorld condones keeping dolphins in captivity?
It's clear SeaWorld needs to acknowledge keeping dolphins and other whales in captivity is wrong. You can dress it up, dress it down, but in the end, the mammals have no more ability to make their own choices than the public does in choosing how much to pay for their admission. It's hard to generate empathy for their plight when "environmentally-friendly" scripts are recited over glass and concrete tanks. And again we ask, experiences that matter – to whom?
Our focus on driving revenue growth by providing guests with experiences that matter is gaining traction." ~ Joel Manby, President and Chief Executive Officer of SeaWorld Entertainment, Inc.
$267.6 million is A LOT of money by anyone's standards – SeaWorld could be a REAL leader in dolphin advocacy
Imagine how far three months of SeaWorld's revenues could go towards protecting dolphins and other whales. The implications are staggering: SeaWorld could invest in state-of-the-art retirement facilities for their current roster of performing/non-performing cetaceans; could be an environmental leader in cleaning up and preserving the mammals' natural ocean habitats; and lead a movement against any businesses that engage in drive fisheries and/or offshore whaling. They could create educational programs for all ages, utilizing revolutionary technologies that would TRULY serve to inspire.
Our message to SeaWorld

With a commitment to compassion, public support could turn SeaWorld's numbers around. After decades of profits literally earned on the backs of these mammals, think about it…
The time is NOW to put the "sea" back into the world of dolphins and other whales.
How to Help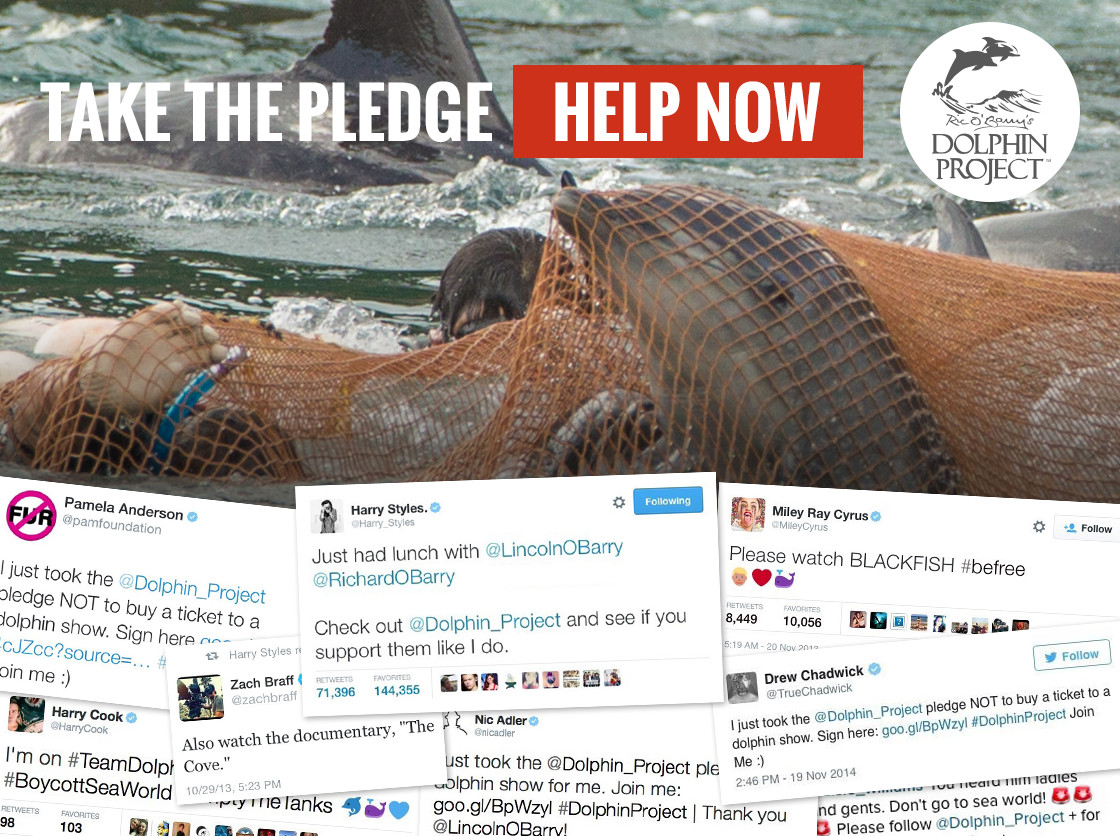 Take the Pledge to Not Buy a Ticket to a Dolphin Show 
Featured image:  Creative Commons 3.0 license, Loadmaster (David R. Tribble)