10
Mar
March 10, 2017: A storm has been brewing in British Columbia, Canada's most westerly province – and along with it, the winds have change have finally come. Last evening at a special meeting, the Vancouver Park Board in a unanimous decision, voted to amend its bylaws to end the display of live cetaceans at the Vancouver Aquarium.
The meeting was held to discuss various options regarding the keeping of cetaceans in captivity. After two long nights, it became apparent that this outdated and unethical model was no longer justifiable.
If there is going to be a change, now is the time to do it." ~ Commissioner  Sarah Kirby-Yung
*Source: CBC News, British Columbia
The aquarium has been under increasing public pressure to end its captive dolphin and whale displays. Across the country in Niagara Falls, Canada's only other aquarium, Marineland, has seen its share of resistance. With numerous protests over the years – many of which Dolphin Project has attended – along with a multitude of charges, the future clearly doesn't include captive cetacean displays.
The Vancouver Aquarium currently houses three cetaceans: a Pacific white-sided dolphin, a false killer whale and a harbor porpoise. Their last remaining beluga whales, Aurora and her calf, Qila, both died last November of mysterious causes.
Simply put, there is no captive environment large enough, enriching enough or diverse enough to compare to the native habitat of dolphins and other whales." ~ Ric O'Barry, Founder/Director of Dolphin Project
The board will now instruct staff to investigate and report back on how best to implement the amendment by May, 2017.
Dolphin Project commends our local colleagues for their outstanding work in educating on the horrors of cetacean captivity. Collectively we need to keep the pressure on and ensure the Vancouver Aquarium, as well as other facilities which keep dolphins and other whales put an end to this cruel and obsolete practice.
HOW YOU CAN HELP
Take the Pledge to NOT Buy a Ticket to a Dolphin Show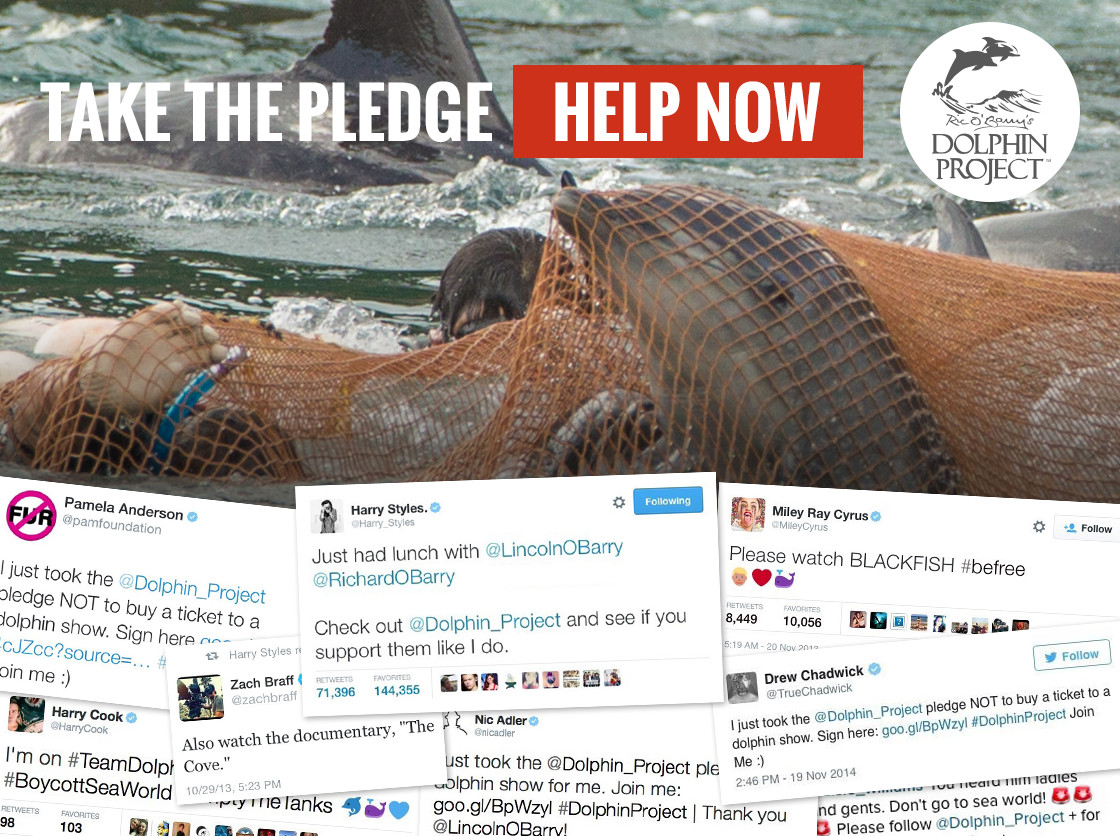 Featured image:  Pacific white-sided dolphin, Vancouver Aquarium, Creative Commons Attribution-Share Alike 2.5 Generic license, Yummifruitbat