02
Aug
BREAKING: In yet another victory for dolphins, Mexico City Congress has just put an end to their commercial exploitation. Yesterday, the Legislative Assembly of the Federal District (ALDF) prohibited the use of dolphins in public displays, therapy, scientific investigation, training and entertainment. Anyone caught violating this law will be subject to fines ranging from $113K – $300K pesos.
The ban on dolphin captivity was adopted unanimously, with dolphins being recognized as sentient beings who suffer in concrete tanks. Facilities that feature captive dolphins have been given three months to comply with this new law.
The best way to bring about change for the common good is by example. Kudos to our friends and colleagues in Mexico, as well as deputy López Adame and the coordinators of parties in the local Mexico City Congress for enacting this positive step for dolphins. We encourage the rest of the country to follow in Mexico City's footsteps and ban all captive dolphin displays." ~ Ric O'Barry, Founder/Director of Dolphin Project
Dolphin shows are becoming more and more unpopular, as people learn of the cruelty behind such "entertainment". Earlier this year, after many protests against the horrific traveling dolphin circuses in Balikpapan, the Mayor of Balikpapan City undersigned a commitment to no longer allow any animal shows in the city, keeping it free from any forms of animal exploitation. Last year, the National Aquarium in Baltimore announced they would be retiring their captive dolphins to a seaside sanctuary.
Please take a moment to thank deputy López Adame and the Mexico City Congress who made the right choice on behalf of dolphins. It is not known at this time where the captive dolphins will be sent, but the obvious next step is to ensure their retirement from concrete tanks.
Dip. Antonio Xavier López Adame
Coordinador Parlamentario del Partido Verde Ecologista de México
[email protected]
Dip. César Arnulfo Cravioto Romero
Coordinador Parlamentario del Partido Movimiento de Regeneración Nacional
[email protected]
Dip. Jesús Armando López Velarde Campa
Coordinador Parlamentario del Partido Movimiento Ciudadano
[email protected]
Dip. Jorge Romero Herrera
Coordinador Parlamentario del Partido Acción Nacional
[email protected]
Dip. Leonel Luna Estrada
Coordinador Parlamentario del Partido de la Revolución Democrática
[email protected]
Dip. Israel Betanzos Cortés
Coordinador Parlamentario del Partido Revolucionario Institucional
[email protected]
Dip. Carlos Alfonso Candelaria López
Coordinador Parlamentario del Partido Encuentro Social
[email protected]
Dip. Juan Gabriel Corchado Acevedo
Coordinador Coalición Parlamentaria
[email protected]
How You Can Help
Pledge NOT to buy a ticket to a dolphin show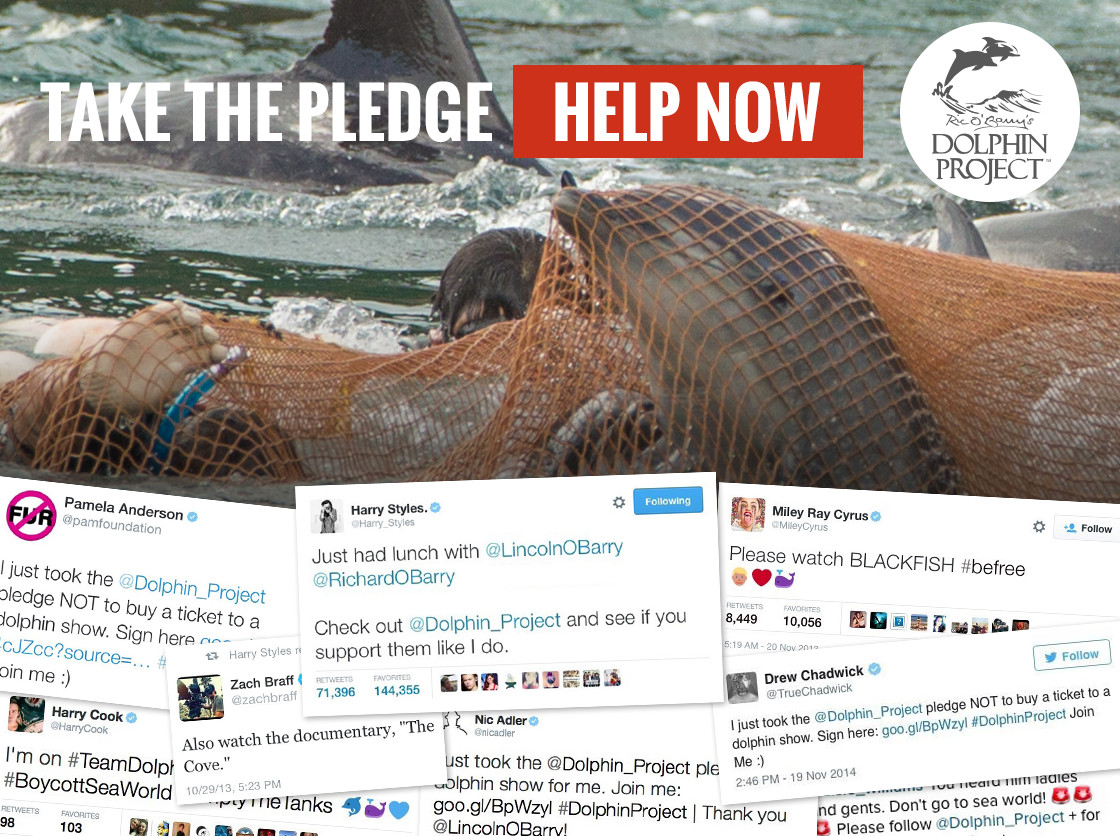 Featured image: Dolphin Discovery, Mexico, credit: Creative Commons Attribution-Share Alike 3.0 Unported license; user: Rodrigo SanSs