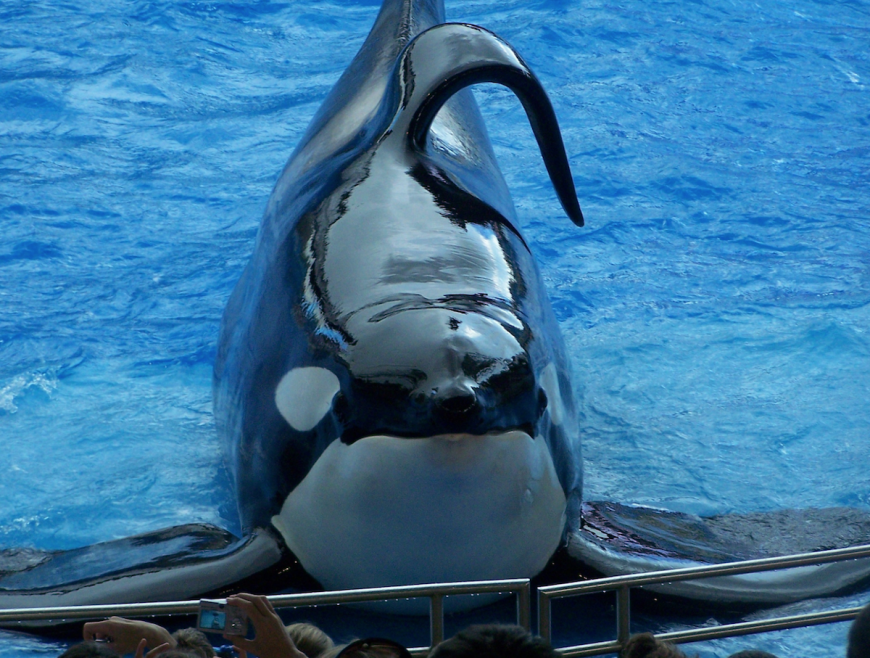 20
Aug
Despite the termination of SeaWorld's orca breeding program in 2016, dolphins continue to fall victim to premature deaths, courtesy of their unnatural lives in captivity. On August 19, 2021, a six-year-old female orca died unexpectedly. According to SeaWorld San Diego, the orca, named Amaya, took ill just one day prior to her passing.
"Despite her care team's efforts, Amaya's condition continued to decline rapidly. Her death was sudden and unexpected. This is a very difficult time for those who knew and loved Amaya." ~ SeaWorld San Diego via NBC 7 San Diego
With Amaya's untimely death, this leaves 19 orcas in captivity across SeaWorld's three parks in the United States. Over 40 orcas have perished in these same facilities (this number does not include stillbirths or miscarriages).
Despite what SeaWorld claims, it's not research that keeps these sentient beings in concrete tanks, it's profit, pure and simple. If people would stop buying tickets, the lucrative practice of keeping dolphins and other whales in captivity would end. And, if SeaWorld were truly committed to expanding the global knowledge base of wild orca populations, why not empty their tanks of these sentient beings, and establish proper retirement centers, where the orcas could live out the rest of their lives in peace and dignity? Surely observing the mammals in their natural environment would yield many more clues to their true nature, as nature intended.
"How is it legal and considered okay for a large brained, free-ranging orca to live in a concrete stadium in the first place? It's because the SeaWorld PR machine has the world brainwashed into believing orcas actually belong in stadiums." ~ Ric O'Barry, Founder/Director of Dolphin Project
Research on wild orcas has demonstrated their tremendous intelligence and complexity. Orcas (Orcinus orca), or killer whales, are the world's biggest dolphins, possessing the second-largest brain of all marine mammals. They belong to the order Cetacea (from the Greek word, "ketos," meaning "large sea creature") and the suborder Odontoceti (meaning "toothed whales"). It is not uncommon for orcas to live 70 years or more in the wild. The world's oldest known orca, nicknamed "Granny" was estimated to be over 100 years old at the time of her death in January 2017.
Captivity removes them from their natural environment, separates them from their close-knit families, and deprives them of all natural behaviors. Captive orcas not only show aggression to humans, but also amongst themselves. They are also susceptible to a wide range of illnesses and health issues, most notably – dorsal fin collapse in male orcas, thought to be the result of the orcas' inability to swim in straight lines and develop proper musculature, and tooth damage, with severe dental issues presenting in almost all captive orcas. Resistant strains of pneumonia and other infections have been the cause of death for numerous captive orcas.
Paradoxically, what we have learned the most about orcas in captivity is that they don't belong in concrete tanks. It's time marine parks and aquariums such as SeaWorld acknowledged the same, and treated their patrons with more respect than the standard offerings of pectoral waves and fluke splashes. It's time to empty the tanks.
RELATED:
About Orcas
Orcas in Captivity
Study: SeaWorld's Apex Predators Are Rotting to the Core

Harry Styles calls out SeaWorld during a concert in San Diego on July 9, 2015.
Featured image: Captive orca at SeaWorld. Credit: Creative Commons Attribution-Share Alike 3.0 Unported license, User – matanya