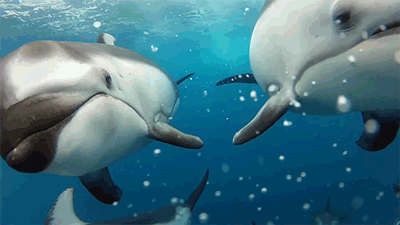 04
Oct
We want you to know that our Dolphin Project Cove Monitor team is on the ground right now in Taiji, Japan, fighting to end the largest slaughter of dolphins in the world.  We won't give up on stopping the dolphin kills, and are intensifying pressure on the Japanese government to quit this cruel and senseless slaughter.
The first killing of the season has happened, after 15 days of the dolphin hunters' failure to find and herd dolphins into the notorious Cove.  More killings are sure to come.
We're keeping a watchful eye on the dolphin killing boats in harbor, and alerting media to let the world know about the bloody drive fishery and the deadly levels of mercury in dolphin meat being sold to the Japanese public.  Your support is greatly appreciated, in your following us on Facebook, Twitter, and our LIVE Stream,
This year, with your support, and the dedication of members around the world, we helped coordinate 95 Japan Dolphins Day events in 39 countries with more than 15,000 participants.   In Ottawa, Sydney, Rio, Budapest, San Francisco, Madrid, Dublin, and many more cities, people are standing up to say that the killing of dolphins and whales must STOP.
Ric and friends form a prayer circle at the Cove in Taiji on August 31st, the day before the official start of the six-month dolphin hunting season.  Photo copyright by Terran Baylor/DolphinProject.com
You can help dolphins today with an online gift.  DONATE HERE.  Your generous support helps us work to end the slaughter, stop the trade in dolphins for sad lives in captivity, and educate the Japanese people about the dangers of eating contaminated dolphin meat.
Ric and former dolphin hunter Mr. Izumi Ishii before entering the US Embassy in Japan on August 29th in Tokyo.  Photo copyright by Terran Baylor/DolphinProject.com
We work closely with a growing legion of Japanese activists because we know that growing public opposition within Japan is key to ending the killing.  This year Mr. Izumi Ishii has joined us. He is a third generation dolphin hunter, involved in dolphin hunts since he was young.   But finally, one day, he realized killing dolphins was wrong.  He quit the dolphin hunts and now runs whale- and dolphin-watching cruises in Japan and has become a strong advocate for ending the dolphin killing.
A Japanese coast guard vessel stays in Taiji for the entire hunt season to prevent activists from interfering in the dolphin drives.  Photo copyright by Terran Baylor/DolphinProject.com
Just a couple of weeks ago, I along with Mr. Ishii pressed our case to the US Ambassador's office in Tokyo, rallied our volunteers and media at the Cove in Taiji, and set off to the Taiji Mayor's office to let them know of our petitions from more than 2.5 MILLION people around the world calling for an end to the killing.
Mr. Ishii and I waded through a throng of Japanese police lining the street in front of the Taiji Mayor's office. 
The Mayor refused to discuss their plans to kill dolphins again this year.  He has no answer for the fact that the dolphin kill brings shame to Japan, that the dolphin meat is poisoned with dangerous levels of mercury, and that the killing is inhumane.  So the Mayor hid out, hoping that our team from Japan and around the world would just go away.
Well, we aren't going away.
Our team were also able to enter the Taiji Whale Museum, a place claiming to be about education, but actually serving as a warehouse for dolphins captured for export by the Taiji dolphin killers.  It is also a place where patrons can buy dolphin and whale meat snacks while watching dolphins perform!  The young albino dolphin "Angel" was captured in the dolphin drive early this year while his mother and family were butchered for meat. 
Angel, the albino dolphin caught in the drive hunts last January and taken from her mother, is still in an indoor tank at the notorious Taiji Whale Museum.  Photo copyright by Terran Baylor/DolphinProject.com
Angel now swims in tight circles in a small concrete tank, feeding on dead fish. This is just plain wrong.
What kind of Museum perpetrates this kind of abuse of dolphins and whales?  It is time for the Taiji Museum to be closed and Angel to be released.
Were you inspired by The Cove and want to do more. Join Ric O'Barry on the front lines of Taiji, Japan as a Dolphin Project Cove Monitor.
Our Dolphin Project Team will not quit.  We are making real progress.  Fewer dolphins are being killed, and fewer people are willing to eat dolphin meat.  More Japanese people are rising up to oppose the slaughter.  Your support is making this progress possible.
Your donations help us be the voice for the whales and dolphins in the courts, in government chambers, and in the media, at the Cove, and around the world.
We are here only because of the support you provide. 
A dolphin drive in Taiji.  Photo copyright by Terran Baylor/DolphinProject.com
Help us keep this up.  Please DONATE HERE today to stop the bloody dolphin hunts once and for all.  We are making a world of difference for dolphins, and we're and counting on you.
Photos Copyright by Terran Baylor/DolphinProject.com