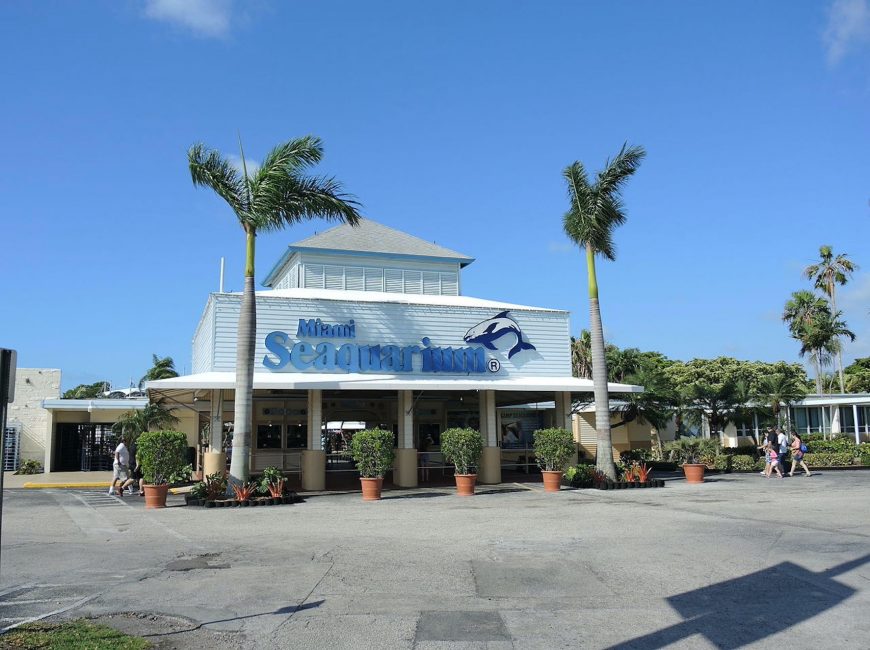 24
Oct
The diets of nine dolphins at Miami Seaquarium's Dolphin Harbor were severely cut for the purposes of ensuring the animals performed better for guest interactions. What they got instead were multiple aggressive incidents against trainers, and even members of the public. These are the findings documented in an inspection report on the Miami Seaquarium by the U.S. Department of Agriculture (USDA) dated July 6, 2022. According to the report:
diets for nine out of 12 dolphins at Dolphin Harbor were cut by a staggering 60%,
Star, a 23 year-old female dolphin went from being fed approximately 12 pounds of food daily to four pounds daily. Aries, a 20 year-old male dolphin went from being fed 13 pounds of food daily to three pounds daily,
the dolphins became emaciated, with prominent muscle wasting and palpable scapula and ribs,
gastrointestinal abnormalities amongst the dolphins began taking place, including multiple instances of excessive regurgitation.
Despite these concerning medical events, the Miami Seaquarium allegedly failed to provide direct and frequent communications regarding their animal health and well-being to the attending veterinarian.
The problems didn't end there.
The USDA report identified multiple aggressive incidents involving the dolphins at Dolphin Harbor, when a dolphin "mouthed" a member of the public during an in-water interaction. Records show that the animals exhibited warning behaviors prior to mouthing such as sinking after performing behaviors, swimming over the ledge of the pools without specific direction to do so, fast swimming, terminating control (refusing to participate) during sessions, ignoring signals for behaviors and splitting from the session. Facility staff elected to continue guest interactions with animals that were exhibiting aggressive warning behaviors.
Some of these include:
Calypso, an 8 year-old female dolphin, mouthed a guest on six different occasions during the months of April 2022 – July 2022, yet, during the first incident, trainer records note that trainers "worked through" the inappropriate behaviors during that incident instead of stopping the session,
Cobalt, a 12 year-old male dolphin, mouthed a guest on six different occasions during the months of April 2022 – July 2022. On June 6, his fluke hit a guest during an encounter. On June 30, Cobalt mouthed a guest twice on the hand during the third encounter of the day and yet, was used in another encounter later that day. Before all mouthing incidents, Cobalt exhibited warning behaviors such as splitting from control and swimming towards guests in deep water. Since early April, his level of aggression during encounters has steadily increased, to the point where almost every day he terminates control from sessions.
The facility allegedly failed to handle their animals in a manner that minimized the risk of harm to the public and continued guest interactions even when dolphins were demonstrating aggressive behaviors earlier in training sessions. Mouthing any portion of an individual's body (hand or foot) can be considered a precursor to more aggressive behaviors that ultimately may lead to serious injuries to the public.
In another inspection report dated June 2021, the USDA cited additional serious problems at the facility. Some of these include:
potentially placing incompatible animals together resulting in the injuries and/or deaths of cetaceans and pinnipeds,
poor water flow leading to an increase in bacteria and algae in several tanks and pools,
poor-quality fish fed to marine mammals which could result in illness and/or death,
reduction in food quantity, leading to possible malnutrition and dehydration,
insufficient shelter to protect the mammals from direct sunlight,
inappropriate and potentially dangerous routines demanded of Lolita, the solitary orca held at the facility since 1970.
Dr. Jenna Wallace, DVM, was a veterinarian at the Miami Seaquarium, briefly employed until July 2021. She was present at the time of a June 2021 inspection of the facility and has since been cooperating with the USDA in its subsequent months-long investigation. Since July 2021, Dr. Shelby Loos, DVM has been the facility's attending veterinarian.
"Aggression, weight loss, regurgitation, and sinking can be abnormal in many scenarios. Each of these abnormalities warrant a prompt evaluation by a veterinarian. With this being said, In my professional opinion, I find it VERY difficult to believe that the "Attending Veterinarian" was not informed that some of the dolphins were only eating 3 or 4 pounds of fish per day. Significant weight loss, such as Cobalt who lost 104 lbs and Aries who lost 63 lbs, should be readily apparent on a visual exam and continually assessed by the "Attending Veterinarian." If an animal regurgitated 137 times over 88 days, one would hope the veterinarian would have noticed at some point over a 3 month span! As veterinarians, we should be conducting regular visual and physical exams of the animals under our care on a routine basis." ~ Dr. Jenna Wallace, DVM
Decades of dolphin exploitation
Despite there being a federal investigation of the Miami Seaquarium, Miami-Dade Mayor, Daniella Levine Cava allowed the lease transfer to proceed. From a tweet dated March 3, 2022:
I'm proud to share that the U.S. Department of Agriculture's report clears the way for the Miami Seaquarium lease transfer to The Dolphin Company!

Providing the highest standard of care for their marine inhabitants, including beloved orca Lolita, has been a top priority for me.

— Daniella Levine Cava (@MayorDaniella) March 4, 2022
…to a statement issued on October 21, clearly, the mayor had a change of heart:
Miami-Dade Mayor, Daniella Levine Cava released a statement on October 21: "I am deeply disturbed by the findings of the USDA report. Under the terms of the lease, the Dolphin Company is obligated to comply with federal regulations including the Marine Mammal Protection Act and Animal Welfare Act, and we will be swiftly reviewing the report to determine whether the Dolphin Company is in violation of the lease."
Miami Seaquarium, located in Miami, Florida, opened in 1955. Over the decades of operation, the dolphinarium has been cited for numerous animal welfare issues relating to their captive dolphins. At least 117 dolphins and whales have died under the facility's care.
Lolita (also known as Tokitae) is the last surviving orca of the infamous Penn Cove captures of 1970. After capture, she was shipped to the Miami Seaquarium where she still remains to this day. Lolita has remained captive at the facility in the smallest orca tank in North America for over 52 years, and has not seen another orca in 42 years after her companion Hugo died in 1980. Miami Seaquarium has been promising to build Lolita a new tank since 1978. Despite Lolita being 20 feet long, her tank is only 80 feet across. Her exposure to the sun and weather violates Section 3.103(3)(b) of the Animal Welfare Act. Her tank is also 13 feet shorter than what is required by the Animal Welfare Act (Section 3.104).
Dolphin Project, for decades, has vigorously campaigned against the facility. While aquariums and marine parks will have you believe there is much to be learned from captive dolphin shows, the real education doesn't begin until after the show's over. Forced to perform and interact with other mammals day after day, held in small, sterile enclosures and lacking the ability to escape from the public eye creates an escalating cycle of stress and exploitation for captive dolphins. Depriving them of the vast open spaces and social bonds that they would normally have in the wild, and confining them to small concrete tanks to perform tricks for dead fish is highly unethical and inherently cruel for these complex marine mammals.
Related:
Serious Problems Cited During Miami Seaquarium Inspection
Dolphin Charges Trainer at Miami Seaquarium