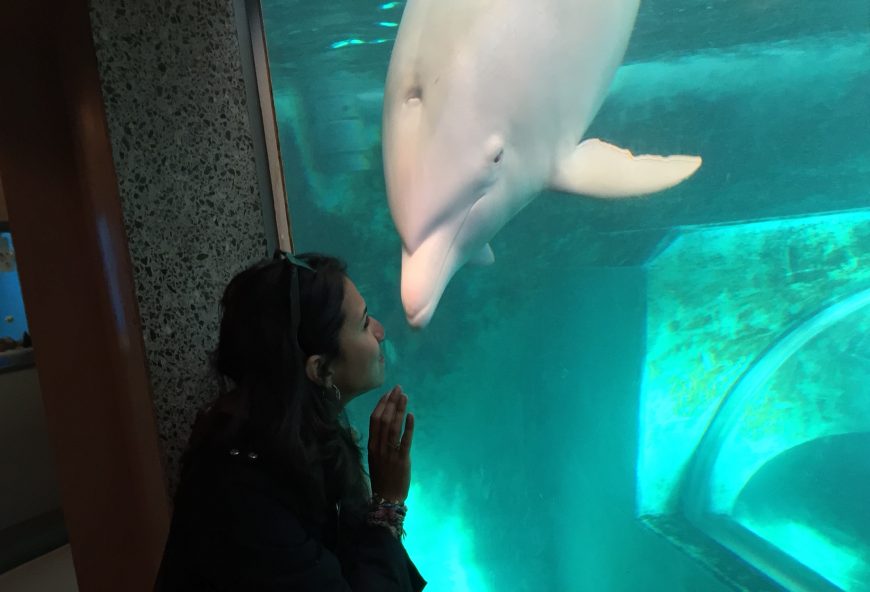 26
Mar
Congratulations to Australia for Dolphins (AFD) for winning a lawsuit against the Taiji Whale Museum. It's a well-deserved victory. Good on ya' mates! Great work.
There has been much confusion about this victory. Many people are under the impression that this lawsuit was about freeing Angel from the hideous tank at the Taiji Whale Museum and that her rescue has now been successfully secured. Sadly, this is not the case.
The lawsuit was about discrimination against Westerners, not about freeing Angel or any other dolphin at the facility. Takashi Takano, Representative Partner of the Tokyo-based Takano Law Office, at the time the suit was filed, stated: "The Taiji Whale Museum's conduct is an egregious violation of the Japanese constitution and deeply-held Japanese values. My clients were refused entry to a public place simply because of their appearance. We are confident we can demonstrate this in court."
I support the efforts of Australia for Dolphins. I helped them with this lawsuit in the first place, standing by them at the Taiji Whale Museum when the lawsuit was served. I also stood with them at the press conference in Tokyo, when the lawsuit was announced. However, I felt it was necessary to clarify the nature of the lawsuit, as Dolphin Project is now being contacted by misinformed, overjoyed supporters who want to donate money to finance Angel's rescue and transfer to a natural seapen. They think Angel is going to be rehabilitated and released back into the wild or transferred to a sanctuary because of this victorious lawsuit. None of these things are true.
Dolphin Project's position has always remained the same: Nobody should be asking for donations for a dolphin that is not in their legal possession. Having possession is the first, crucial step in any dolphin rescue and release process. Without possession, it would be unethical to raise money for Angel, or any other dolphin for that matter. Angel is owned by someone else. She is considered the "property" of the Taiji Whale Museum, by the Japanese government.
Therefore, while we encourage you to act as Angel's advocate, one way being to write a letter to Prime Minister Abe, please do not send donations to Dolphin Project for the specific purpose of  rehabilitating and releasing Angel.
Hopefully, someday, we will be able to save Angel from her miserable living conditions. This has always been our ultimate goal. But, for Angel's sake, lets not celebrate a rescue that has not yet taken place.
~ Ric O'Barry, Founder/Director of Dolphin Project
Featured image: Angel with Dolphin Project Cove Monitor, Karla Sanjur at the Taiji Whale Museum. Karla gave Angel her name. Photo credit: Ric O'Barry